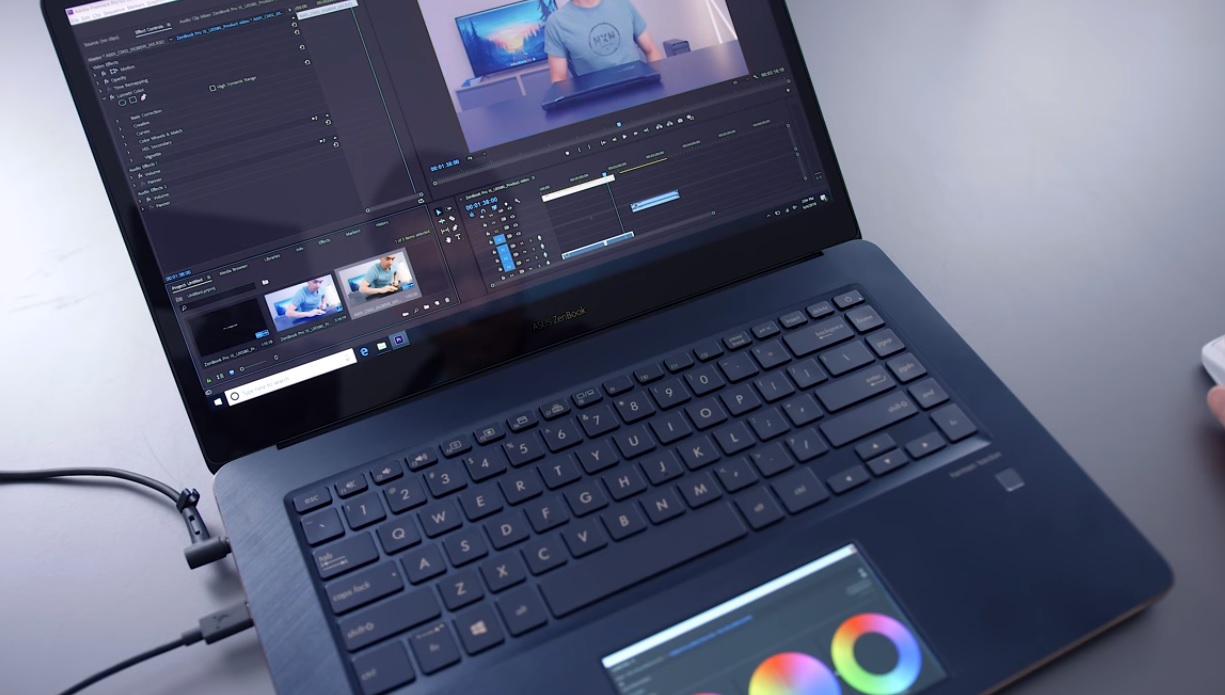 A few days ago ASUS revealed their new ZenBook Pro series with an interactive ScreenPad technology. The ScreenPad is a 5.5" FHD (1920 x 1080) Super IPS+ display with 178 degree wide-view technology which is located in the same position as a regular touchpad.
They ScreenPad features a variety of functions specially coded for it by Asus, such as the ability to control Spotify playback.  It can however also function simply as a second screen, offering the ability to extend your desktop to your keyboard easily.
It is the second feature which instantly elevates the ScreenPad from gimmick to actual useful technology, as discovered by Dave Lee, who was allowed to review the laptop for a few days.  It means, for example, you can play a video on the ScreenPad while doing something else on your main screen, or put a Photoshop palette on your ScreenPad and have instant access to it.  Unlike the ScreenPad extensions, the usefulness of this feature is not dependent on Asus, and is constrained only by your imagination.
See Lee's review of the laptop below:
Read more about the device in our earlier post here.
Are you as impressed as Lee? Let us know below.