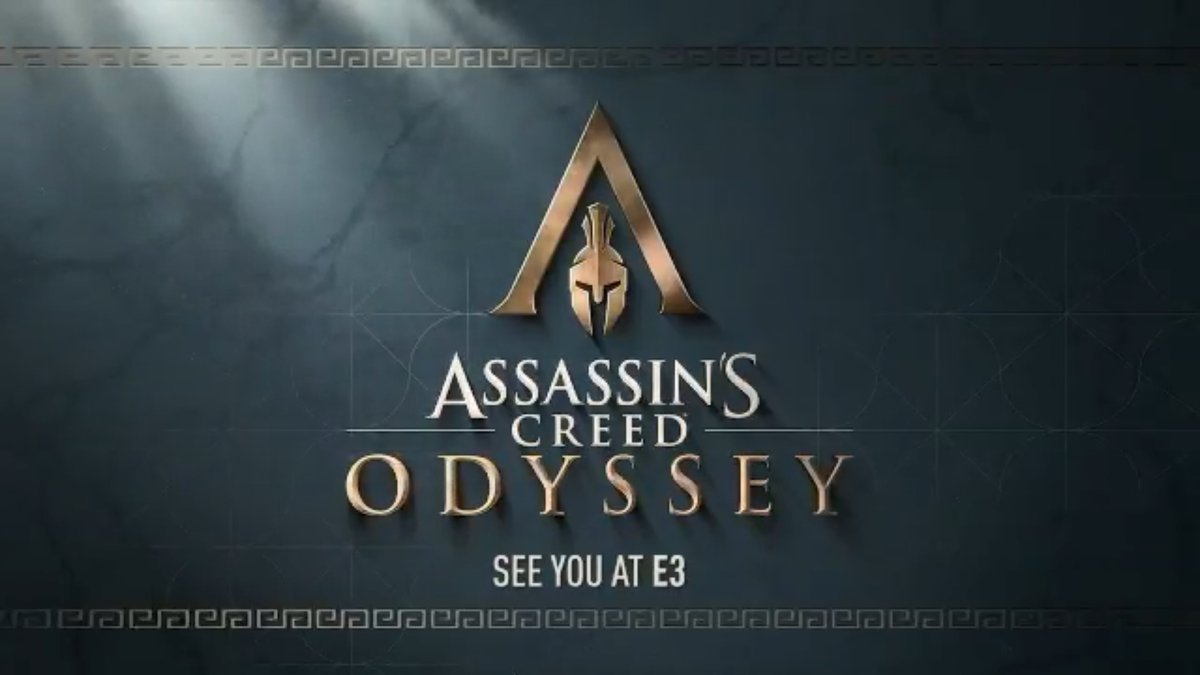 The leaks just keep coming. Ahead of Ubisoft's E3 2018 press conference on Monday, the PlayStation Store appears to have prematurely published the game's description, giving us our best indication yet as to what this game will be about.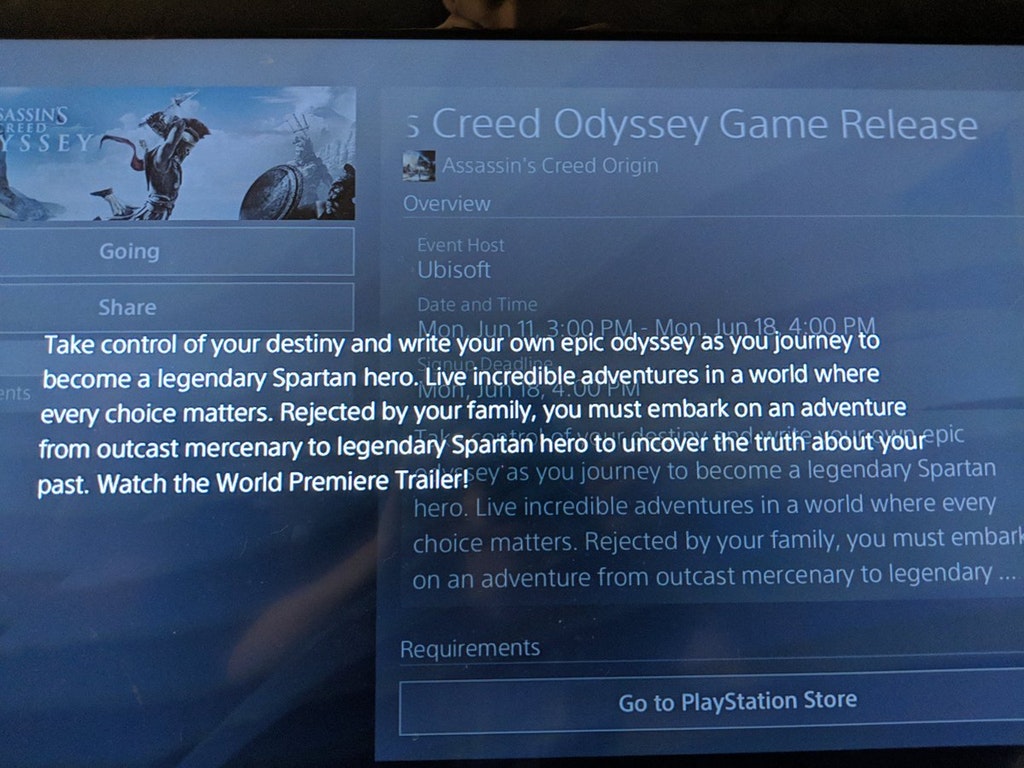 As earlier reports indicated, Assassin's Creed Odyssey will lean more heavily into the RPG aspects that the franchise began to introduce with Origins. The description states that players will take control of their own destiny and live in a world where "every choice matters." This appears to be in line with Kotaku's report mentioning that Odyssey would include dialogue options for the first time in the series.
It also looks like we won't be playing as Bayek or Aya as well. Instead, we'll be controlling a Spartan hero, who remains unnamed as of now. If the rest of Kotaku's report pans out, we may be able to choose the gender of our hero. Because we don't know when the game is taking place, there is still a chance that characters from Origins could pop up in some form as NPCs.
A leak from a promotional keychain seemingly forced Ubisoft's hand into unveiling Assassin's Creed Odyssey earlier than they had originally intended. We'll learn more on Monday when Ubisoft's press conference takes place at 1PM PT/4PM ET.
Via: ResetEra