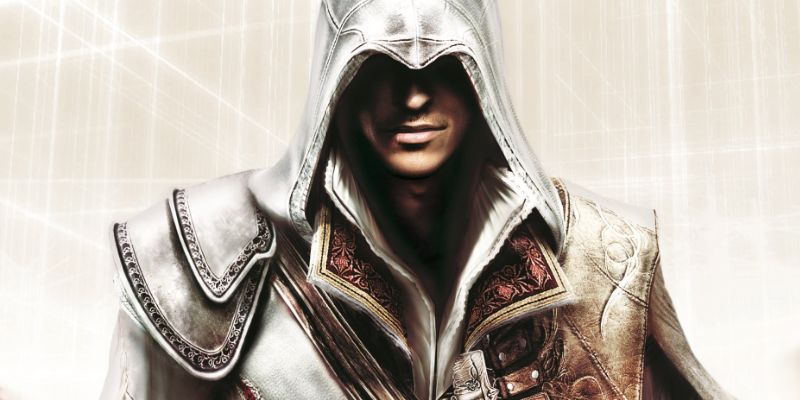 The Assassin's Creed series has had a lot of entries over the past few years, and despite Ubisoft's claim that no new main games in the series will come out this year, that doesn't mean they can't re-release older ones. That's where The Ezio Collection comes in. It's a collection that contains Assassin's Creed II, Brotherhood, and Revelations, and it's coming out on November 15th in North America. Europe has to wait two days, and will receive it on the 17th.
Out of the three games included, only one of them (II) is already on backwards compatibility, so this is likely going to be the only way to play Brotherhood and Revelations on the system. The Ezio Collection contains all of the DLC for each game, but multiplayer is not included. You can check out Ubisoft's official description of the collection below.
About

Live the life of Ezio, learn the ways of the Assassins, and get vengeance for the betrayal of your family through 15th-century Renaissance Italy, into Rome, and finally in 16th-century Constantinople.

Games Included

Assassin's Creed II – Ezio's saga begins as you fight and explore the open world of the Italian Renaissance in an era of arts, riches, and murderous conspiracy.
Assassin's Creed Brotherhood – Journey into Italy's greatest city, Rome, the center of power, greed, and corruption, as Ezio takes leadership of an entire Brotherhood of Assassins.
Assassin's Creed Revelations – Two Assassins, one destiny. Embark on Ezio's final adventure as he walks in the footsteps of his great mentor, Altaïr, on a journey of discovery and revelation in 16th-century Constantinople and the heart of the Ottoman Empire.

Features

Live Ezio's complete life story – Play as Ezio, the most celebrated and iconic Assassin in the Assassin's Creed franchise, on his journey from a young man to the most legendary leader of the Assassin Brotherhood, and in his final quest for discovery and revelation through all single-player campaigns and single-player add-on content from the three collected games.
Enhanced for the new generation – Experience these three classics with greater hardware capabilities and processing power, bringing the stories and immersion to life with enhanced graphics and post-processing.
Exciting game content and bonus films – Learn more about Ezio's life with the complete Assassin's Creed Lineage and Assassin's Creed Embers short films included.
Additionally, pre-ordering the collection will score you a free movie ticket to the Assassin's Creed movie, which comes out December 21st.
Are you an Assassin's Creed fan? Will you purchase The Ezio Collection? Let us know in the comments below!