Nintendo Everything has revealed that a new listing by German retailer MediaMarkt shows an Assassin's Creed Compilation for the Nintendo Switch. The listing is pretty bare bones with only the publisher, platform, expected release date, and price listed.
The game is apparently retailing at the low low price of €39.99 (around $45 or £35) and is expected on the 29th of March 2019. There's currently no other available information (such as what games are actually included in the compilation) and Ubisoft haven't made any official announcements, but the listing appears to be legitimate.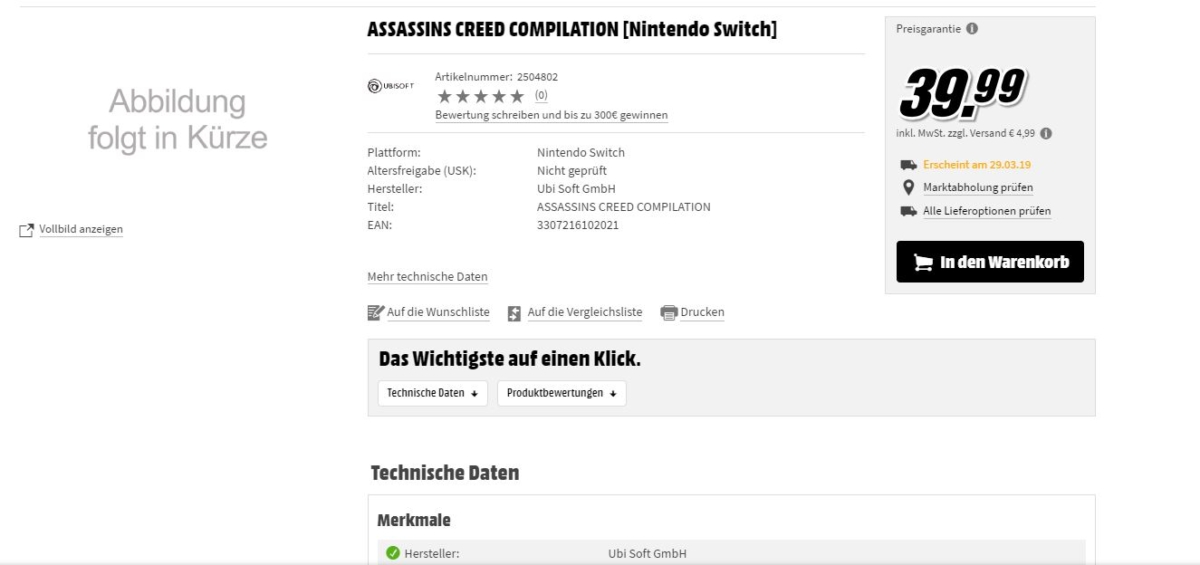 The only Assassin's Creed game currently available on Switch is Assassin's Creed: Odyssey and the title is currently only available in Japan, meaning that this compilation would be the first Western release in the series on this platform.
Source: Nintendo Everything