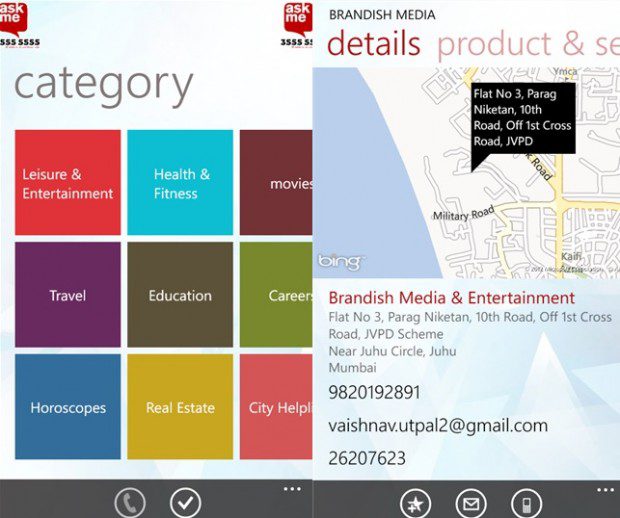 AskMe Indian local search engine app is now available in Windows Phone Store. Finding a local store in India is a difficult task as there is no comprehensive set of organized information. Many startups and major companies like Google are investing heavily in this area to make a good local search engine in India.
AskMe is Infomedia18's latest foray into the field of providing information to cater to immediate, impulsive and urgent requirement of customers for companies, products, and services. AskMe's service is available on both Voice as well as Online. The online search service has an extensive directory of information from across India that is both accurate as well as varied.
Infomedia18 also released their Burrp! app for Windows Phone yesterday. Find more info about it here.
Download the app for free from Windows Phone Store here.