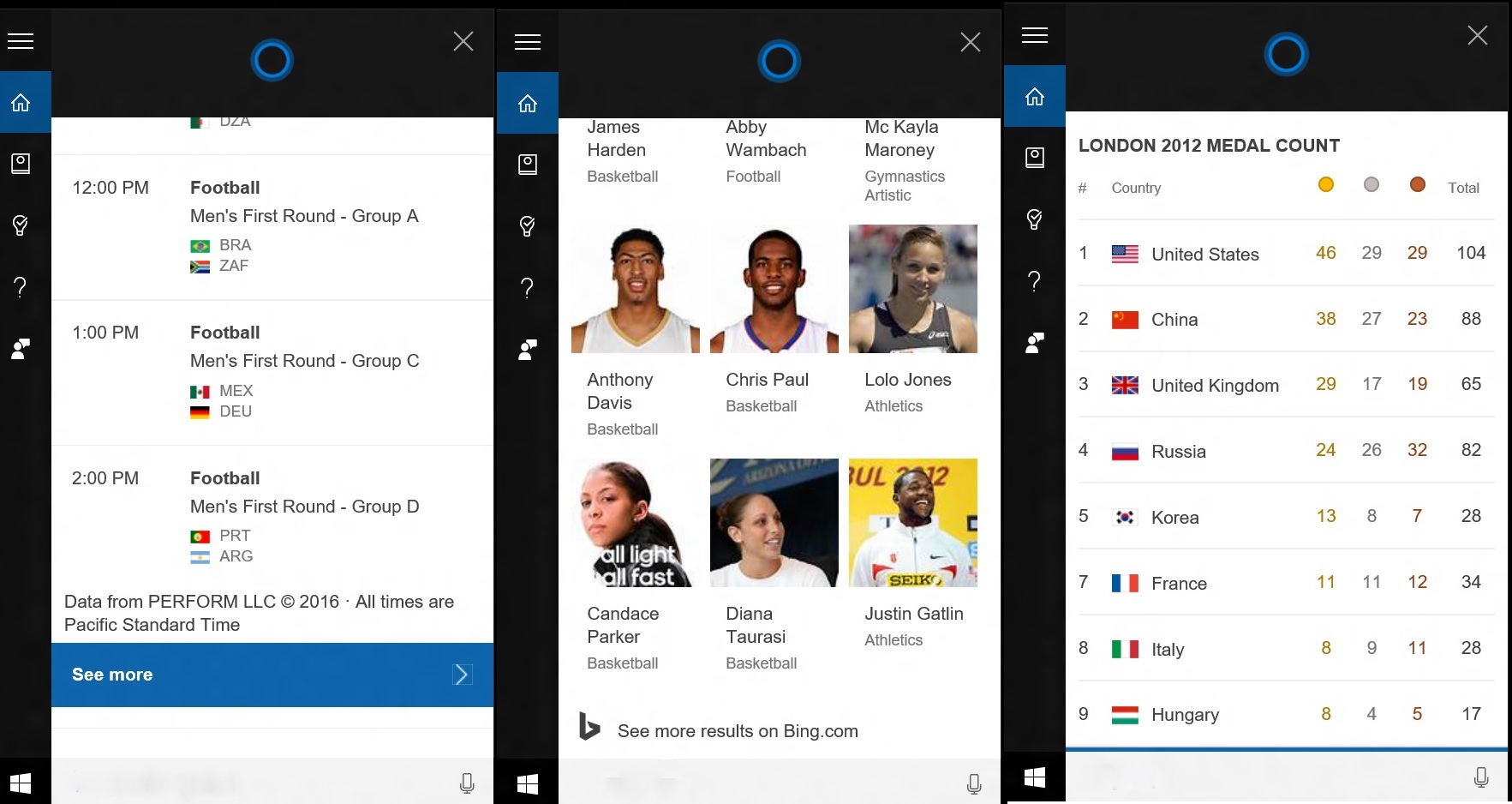 Microsoft today announced that Cortana can now answer no.of 2016 Rio Olympics related queries. For example, you can now ask Cortana to share the summer games schedule or information about summer games athletes or even the latest summer games news, including medal counts. You can also test your knowledge of current and past summer athletes with Cortana.
Coming later this week, you can simply say, "Hey Cortana, guess the summer games athlete." Cortana will give you a clue and let you guess. Or, ask for a fact about the summer games and she'll share trivia about the games and athletes.
Also, users can now add 2016 Rio Olympics Summer Games as a news topic in the News section of the Notebook. Just say "Hey Cortana, tell me what summer games event I should watch" and Cortana will use Bing Predicts to pick an event for you.