The reviews of the HTC One for Windows are now coming through, and the latest to publish is Ars Technica, who put the handset through its paces and compared it also to the Android version.
Their look at the camera confirmed the conclusion of others – the results are very saturated and otherwise disappointing.
The battery life test also confirmed earlier results.  They found, in their run down test, the Windows Phone version ran 219 minutes longer in regular use, more than 3 hours longer.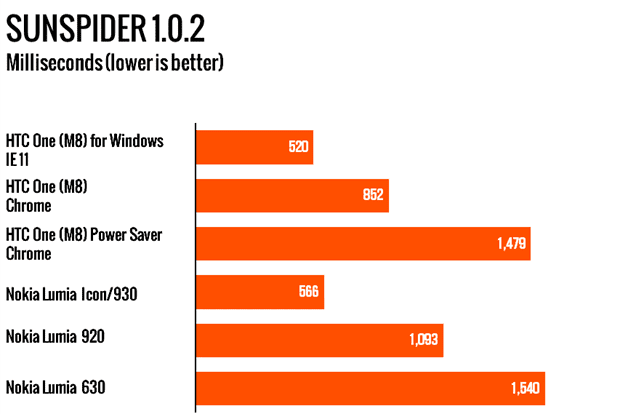 It is of note however that when the Android Power Saving move is activated, the device ran 189 minutes or more than 3 hours longer than when the Windows Phone device was using its own battery saver.
Ars notes however that the Android battery saver actually slowed the processor tremendously, such that the M8's Sunspider scores are pretty close to that of the Nokia Lumia 630, and was therefore a lot more intrusive, while the Windows Phone battery saver concentrated more on background tasks and battery draining network usage, which may not be well tested in their run down test.
Overall it does seem clear however that in regular use Windows Phones are more efficient than Android handsets.
The full review, with camera samples, can be seen here.