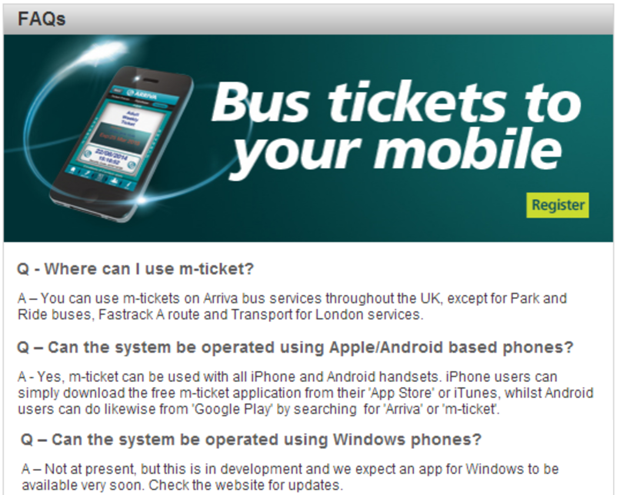 UK transport company Arriva reports on their support website that the company expects to release a Windows Phone app "very soon."
The Arriva  mobile ticketing application lets users buy, receive and use tickets all on their smartphone. Purchased tickets are displayed on the screen and the service offers 10% discounts to mobile ticket users for some tickets.
Keep an eye on Arriva's Mobile Ticket App page here for the eventual arrival of the app.