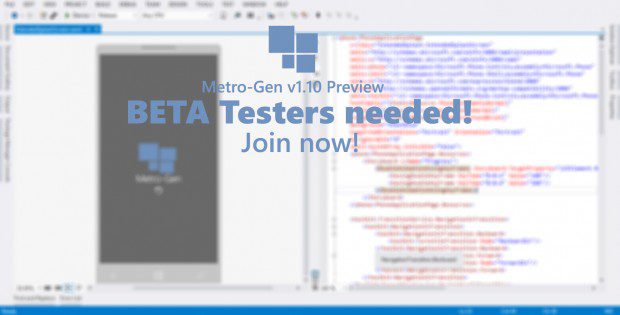 UPDATE:
I have reached the maximum limit of BETA testers, so I have pulled the plugs on the Form on the website. Sorry for the inconvenience.
I have recently been developing an v1.10 of their famous Metro-Gen app. Currently, all that is being given out is that, this update will resolve many reasons why some hated this. Because of school and "other" stuff, I will not get enough time to look for bugs and make optimizations. To solve that, I will need some BETA testers for the Metro-Gen v1.10 Preview.
What is new?
"What is new?" is a question some may ask. Down below is a list of new features and problems solved, in breif.
Brand new Dark-SteelBlue theme
Addition of ArticleReader v3.1
Now images in articles load! (finally)
Many more optimizations!
How to join?
To join the preview, click the link below to head over to my website.