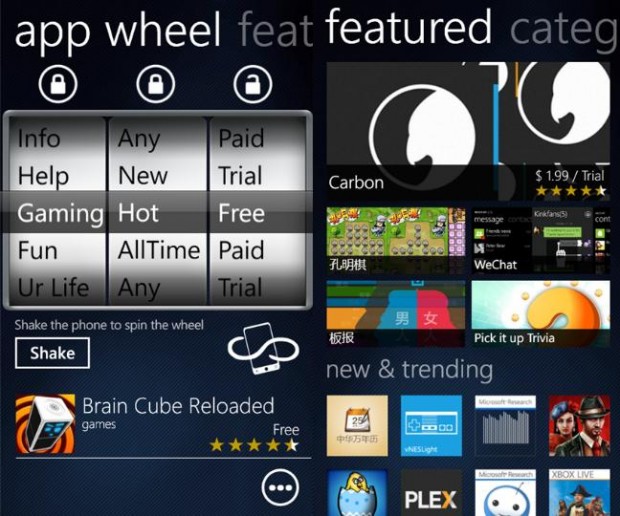 App Vegas for Windows Phone lets users discover quality apps and games from Windows Phone Marketplace. We have seen similar app concept on Windows Phone previously through App Flow app. App Vegas even lets you use a slot machine style "guided search" to find the best apps you may have missed.
It features,
• Shake your phone to spin the slot machine and find new apps
• Featured and new and trending apps of the day
• Browse categories, viewing hot apps, all-time best apps, and sorted by download rank
• Search for apps by name/keyword
• View detailed info, reviews, and screenshots for any app in the marketplace
• Link to download the app
• Gorgeous interface with multiple backgrounds, and smooth animations!
• Beautiful design by acclaimed Metro expert Yanko Andreev
Overall, its a well designed app and I would recommend you to give it a try. Find the free app here from the marketplace.