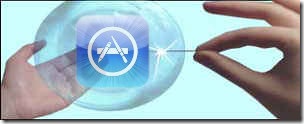 U.S. District Court Judge Phyllis Hamilton has struck down Apple's initial request for an injunction against Amazon for the use of the trademarked term App Store.
Judge Hamilton has ruled Apple failed to prove that its App Store trademark is "prominent and renowned" further adding that several other companies use the phrase "app store" to describe a place from which mobile software can be purchased and downloaded — in much the same way people describe a place where you can purchase groceries as a grocery store, or hardware as a hardware store.
Hamilton also took issue with Apple's assertion that Amazon's Appstore would allow malicious or inappropriate apps to enter the market and that would harm the company's reputation. That's highly unlikely, she stated, since Amazon doesn't offer downloads for iOS devices.
The case is still to go to full trial, but with the judge already ruling that App Store is in generic use Apple does not seem to have much legs to stand on.
Microsoft has been one company who has come out in support of App Store generic term, suggesting at some point we may start hearing about the Microsoft Windows Phone App Store ?
Via Geek.com