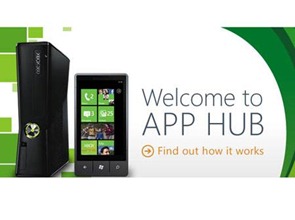 If you are a UK developer and bank with a subsidiary of HSBC then this may be relevant to you:
Almost every month since pay outs began I have raised a support ticket with Microsoft querying why I haven't received payment. This culminated in May with sending Microsoft a copy of the details I received from First Direct (Bank Name/Address/IBAN etc.) essentially in order to confirm that the details I had been copying and pasting into the App Hub were correct. I subsequently still did not receive any payout (I am giving you the short version here, many emails ensued)
In June I was lucky enough while attending the WPUG user group at Tech Days in London to share a pint with none other than [email protected] (Brandon Watson). I mentioned this issue and he promised to investigate. True to his word he followed up and before long I had another email from MS expressing concern and a desire to sort the issue out.
It transpires that the App Hub doesn't cope well with some aspects of the UK Banking system. "First Direct Bank" is owned by HSBC and it looks as though the IBAN/SWIFT address that they use doesn't map to them, but to their parent (The Hong Kong and Shanghai Banking Corporation). There doesn't appear to be anything within Microsoft's' own validation to flag this issue (hopefully this will change in the future?)
I have been advised to change the bank name to HSBC and been promised that a further check will be done over the next 5 days (by Microsoft) to manually validate that the new Bank Name (HSBC) and address details (First Directs' HQ in Leeds) will pass for an end of August payment.
(any relevant updates here: rd3d2.wordpress.com)