A few apps got updated last night bringing new features and bug fixes to their Windows Phone apps. Here are the standouts below.
Deezer – The official app for the streaming service recently got bumped up to version 2.4.1.0. The changelog – charmingly described as today's specials – mentions improved lockscreen integration and a better algorithm for selecting musi9c based on what you like. We haven't had a chance to run this yet so go give it a try and tell us what you think.
From the changelog –
Today's specials:
– In free mode: even more music with radio channels inspired by the tracks you select.
– Display the photo of your favourite artist on your lock screen.
– Bug fixes.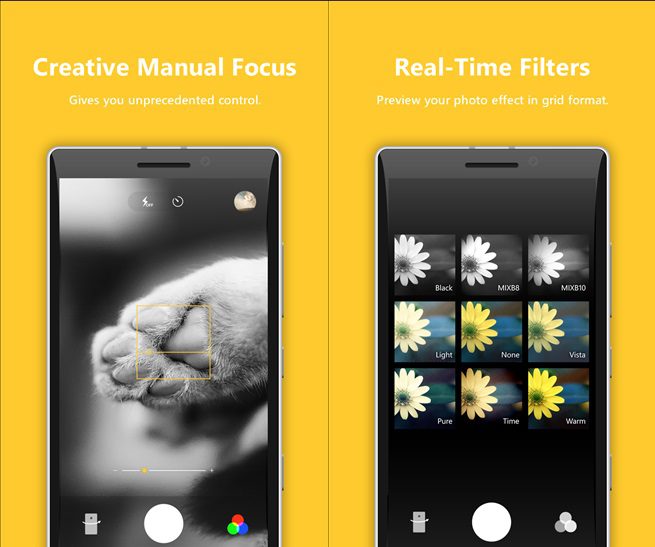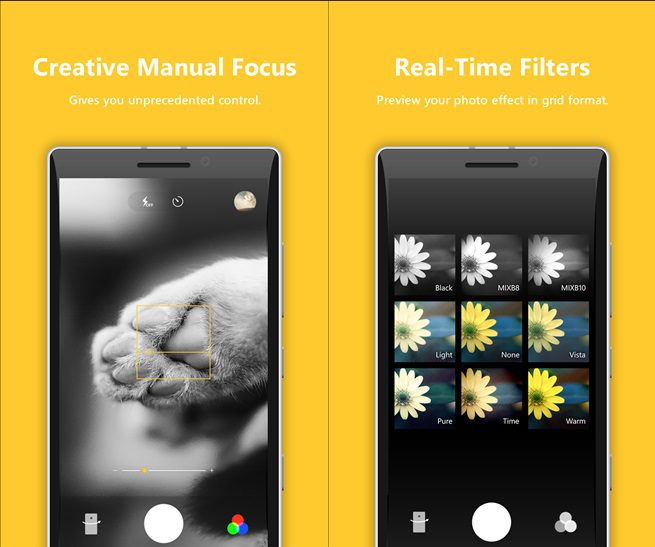 Camera 360 Sight – Lumia Camera 5 may be a nice Camera app, but the Windows Phone store has loads of other camera apps that work on all Windows Phones. Camera 360 sight is a particular favourite of ours and has received a doozie of an update.
Version 1.1.2.0 has added a new storm filter park- for those who are fans of the original filters. There's also a new "noise reduction" feature and Cortana integration for selfie (US Cortana only).
From the changelog –
Updated: 3.25
1. Added "Storm" filter pack, re-familiarize yourself with everything you know.
2. Added "Noise Reduction" function to adjustments.
3. Added Cortana English start command:  Cortana,take a selfie.
4. Fixed bugs and optimized functions and user experience.
6sec – 6sec's received a minor update bumping it up to version 2.4.3.0.
From the changelog –
– Improves tile image generation with new servers
Realarm – One of the nicest looking and best designed alarm apps on Windows Phone, Realarm's new update brings with it a metric ton of new features including improved Cortana integration and support for more languages.
From the changelog –
1.0.1.0
• [NEW] Established webpage http://realarm.eu/ with Faq section
• [NEW] English voice commands reworked to work together with Cortana – see Voice commands page to check out new phrases
• [NEW] German voice commands
• [NEW] Voice commands now accept also 24h format to create new alarm
• [NEW] Added 2 long sounds: Quantum leaper (I'm loving it) and Torchbearer
• [NEW] Added 2 short sounds with huge pause (perfect for decent notifications)
• [NEW] Russian translation
• [NEW] Slovenian translation
• [NEW] Norwegian translation
• [NEW] Greek translation
• [NEW] Ability to rename quick alarm directly on setup page
• [NEW] Double tap on date in calendar to add new alarm
• [NEW] Option to remove quick alarms immediately after expiration
• [FEATURE] All sound files now have faded-in beginnings
• [FEATURE] Removed today/tomorrow from Quick Alarm and Mute All pages, day is now calculated
• [FEATURE] Showing day names instead of "days of week" in main list
• [FEATURE] Alarm is automatically turned on after being saved (just like in native app Alarms)
• [FEATURE] Date showed in long format in Alarm page
• [FIX] Spanish translation is now applied also for other countries (e.g. Argentina, Mexico)
• [FIX] Corrected French translation
• [FIX] Corrected Dutch translation
• [FIX] Fixed messagebox showed after "Cancel skip" voice command
Download 6sec, Camera360 Sight, Deezer, and Realarm from the Windows Phone store.