About ten percent of our readers are German, and we do not want to penalize them. So here is a review about an app from one of Germany's biggest news channel: N24. I have to admit, I like that channel, even if I am not that much into news and so.
N24 is one of those greatly made apps which start very fast: There's no delay when opening the app, and only a short one for loading the new content. There are some lags when switching between the several categories, but that is not that a big deal. N24 starts with the new screen which will show you the newest and most important news. The next page shows you videos, then comes pictures and ticker. The last side is the 'more page' in which you find some keywords, like politics or sports. Those keywords can be defined by yourself, just by the way. A thing I like very very much is the possibility to download the content of chosen keywords!
If you chose an article you want to read you will get a one page view, which means you do not scroll sideways like a book, but you have to scroll down and up. This works really smoothly. Pictures and videos are also shown in a good quality and are loaded very fast. The navigation bar on the bottom will let you read the previous or next article (this works also by swiping sideways), share it or download it.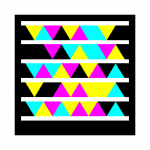 Another feature is the option to see the TV program of N24 for the next week. There you can choose a TV show for getting more information about it.
So, I personally like that app. It is fast, even if it has some lags in the menu, has great options like downloading articles or the TV program and the articles have a great quality – like  N24 is known for.
The app can be found here and is free 🙂