Nokia Maps is one of those Lumia exclusive applications. This means that it is officially available only on Nokia's Windows Phones.
As it is a separate application, it doesn't replace Bing Maps, which is integrated into the system, but it is linked with it (search key -> search something -> choose result -> swipe to the right hand side and choose it from the list), which is not that bad, because it promises still a fast access. Otherwise you can search a place in the application itself, of course, just by pressing the search button bellow. I think the first solution over the search button may be faster, as not everyone placed Nokia Maps on the first site of the start screen (if it is placed on the home screen at all).
You can search for POI and addresses (for example Homestreet 15, 00000 hometown), as well as regions. If you don't look for something specific, you can also search 'sandwich', 'hamburgers' etc., or just press the POI button below to show all places nearby. If a place is finally found, you can see its details, photos and reviews or places nearby. If the details show a phone number you can also call it directly. Otherwise there is the option to get there by car, public transport or by foot. Unfortunately it is not linked with Nokia Drive or Nokia transit, because Windows Phone 7.5 does not support this so far, so trying to get there by car is very impractical as Nokia Maps is offers no turn by turn navigation with voice commands. Also there is still no option to copy an address, which means you can't insert it easily into Nokia Drive or other navigation apps to get fast and safe directions.
Otherwise there is the option to plan a route No, this is just exactly the same as searching a place and getting directions to it. You cannot plan a route like 'first I want to go to McDerp, after that I will visit my parents and then I will get some vegetable at Wall Derp for my Date with Derpina' – a very useless point. Something I don't understand: Nokia Drive supports traffic data only with my commute, which is available only in the U.S.A. so far, but Nokia Maps shows you the actual traffic situation almost all over the world. (Nokia, seriously?!).
Of course there are also the settings to show, but those are nothing special. You can turn on or off the following:
The buttons for zooming (just an alternative to multi touch, so you can turn that off)
Location service
Show favorites on map
Synchronize favorites (with the Nokia Servers -> needs a Nokia account)
Then there is also an option for the unit of measurement: Metric, Imperial UK or Imperial US
For now that's all I can show you. The integration of Groupon isn't available in my country, so I'm not able to demonstrate it (no, I can't search a place in an American region and take a look on its deals. Groupon in Nokia Maps is completely blocked in Germany), but as soon as I get access to it, I will make another review.
I personally think it is a good mapping application, but it is not much better than Bing Maps. Bing Maps is integrated into the system and starts faster, also there is an option for copy and paste which Nokia Maps does not support. Nokia Maps is good for people who use the public transit very often, but even those people should use a different application (which is not made by Nokia) because Nokia supports only a hand full of regions with public transits. If you have a Nokia account and many favorites in the cloud, then I would say use Nokia Maps, but if it is not problem to type those favorites manually into Bing Maps, use this, at least it supports copy and paste and a faster access, so you can get directions much easier. Users of non-Nokia Windows Phones do not need to be jealous about this application, it isn't that much better than Bing. It is hard to explain the small differences in a text, so take a look at this, and decide which one is better for you (Blue: Nokia Maps wins, Green: Bing Maps wins)
Traffic: Both
Integrated into the system: Bing

(Nokia Maps is just linked)

Which one starts faster?: Bing

(Nokia Maps starts in 3 seconds, after 10 seconds the map is shown. Bing starts directly and the map is shown directly, too, as Bing saves the maps on the phones memory, which Nokia Maps doesn't)

Offline?: None (but Bing saves the map of the regions you already searched in on the phones memory)
Access to show all places nearby without searching for specific POI: Nokia Maps

(but as far as I know Bing Maps, too, but only in the U.S. over a fourth button in the search application)

Directions by public transit: Nokia Maps

Place places on start screen: Both

Searching by voice: Bing

Turn by turn with voice commands: None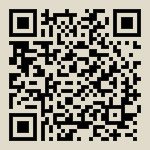 Just by the way: There is no difference in the map itself, as Bing uses Nokia's NAVTEQ mapping technology.
Nokia Maps is available for free and only for Nokia Lumia devices in the Marketplace here.