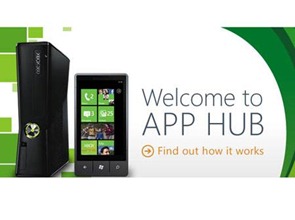 App Hub went down for maintenance  just as Microsoft announced earlier, and on return came back with some great new features, both for developers and ultimately for end users also.
New in App Hub is
a new, easy way to view reports
a new, easy way to view payout history
the ability to see how many times your app has crashed
a brand new app submission screen, including a beta marketplace!
The last one will allow developers to upload apps to App Hub and distribute it by sending out the url to a limited number of people without having to go through the full certification process, meaning developers can recruit members of the community to beta test their apps,  less testing will take place with apps live in Marketplace and apps will hopefully end up more bug-free when finally released to the public.
Read more at WP Sharp here.