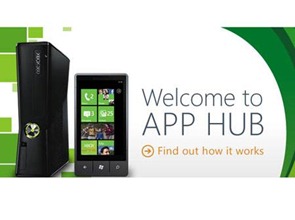 Microsoft has let developers know that App Hub, the Windows Phone 7 and Xbox 360 developer portal, would be down most of the day on Monday the 18th July.
The message reads:
Pardon our dust. App Hub will be down for service upgrades for most of the day starting around 10 a.m. PST on Monday, July 18. During this period, developers will be unable to register, to access their Windows Phone developer accounts, or to use the forums.

We appreciate your patience.
Microsoft did not explain what is being upgraded. Hopefully, like with Apple, if the site goes down, it means it will come back with new goodies also.
Nanapho.jp speculates it may be in preparation for Marketplace expansion to other countries in Mango or possible even the Windows Phone 7 web store which Microsoft revealed earlier.
Thanks tezawaly and Phillip for the tip.