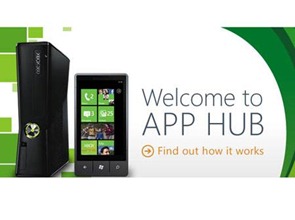 When App Hub came back from being down for maintenance is came back with some great new features, but it seems also pretty broken.
We have had a note from a developer who wishes to remain anonymous about numerous issues afflicting the system at present.
He notes that it is impossible to submit games to many countries at the moment. With the new App Hub you need to supply a Games Rating certificate to publish games to Germany, South Africa, New Zealand.  This feature will not however be available for several weeks, meaning those markets, especially the large German one, will not see any new games or even updates until this feature is implemented.
The issues do not stop there.  Even for apps targeted to other countries certification issues abound, with apps being classified as "signed", awaiting publication, when they in fact failed and numerous other mis-classifications. It is also impossible to update and correct failed submissions, with developers having to re-submit their applications if they hope to achieve any result.
The biggest complaint for developers is that support staff, intended to sort out such issues, appear to be overwhelmed, with even emails sent to them ending up giving delivery errors.
Our tipster notes that the app hub forum is full of people pulling their hair out and the tiny support team scrambling around without even knowing what is happened. This appears to be supported by the rather unhappy comments on this Windows Team Blog post, where Todd Brix promises to deliver more information on the changes soon.
Have other developers experienced these issues over the last few days? Let us know below.