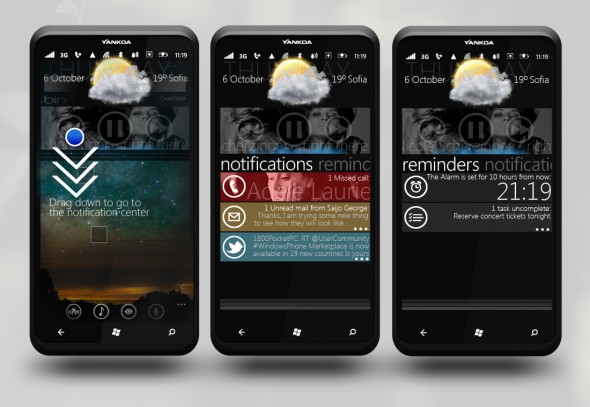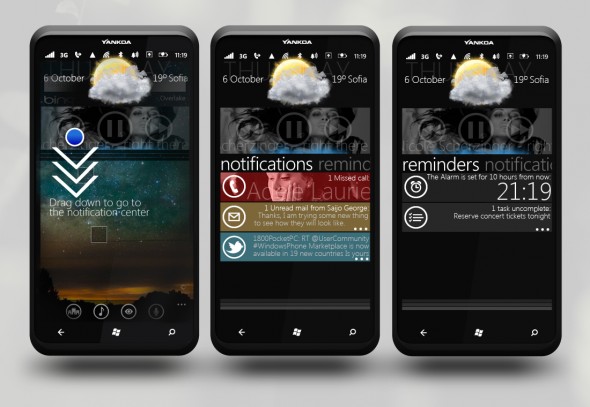 XDA Forums member the0ne has done this notification system concept for Windows Phones.
This is how it works,
To go to the Notification center, just drag down from any app. That is works even in the lock screen. The Notification center, have pinned apps like weather, Zune or the radio. In the notification tab appear missed phone and skype call, mails and messages, new Facebook and Twitter updates. In the reminders tab appear all from your calendar as meetings, tasks, alarms and others. New toast notifications appear briefly at the top of your screen. Quick toast notifications are used to promote awareness of a new event to the user and request action from the user in an unobtrusive and friendly manner. Users may interact with the toast notifications by tapping on it. The toast will then launch the Notification center, or directly the notifying application.
You can give him feedback over this concept here. Even though Microsoft's intention is to not create a notification center( they call it as Junk drawer), its interesting to see new concepts from designers.
via: XDA Forums