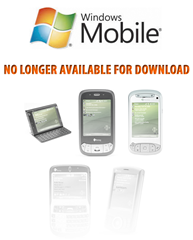 Nimbuzz, a cross platform VOIP and IM client,  has joined Skype in saying goodbye to the Windows Mobile platform.
Citing their inability to deliver "a great mobile experience" due to "platform limitations", they announced they will withdraw the application on the 1 July 2010, and will withdraw support at the end of the year.
Unlike(or just like) Skype they have expressed some interest in Windows Phone 7, but will wait till hardware actually hit the market before deciding whether they will jump aboard or not.
Of course if this does become a trend it does not speak well for Microsoft's ability to keep Windows Mobile in the market, something which Microsoft is hopefully not seriously contemplating.
Read more at their blog post here.