A small update of the VLC beta for Windows Phone is getting pushed on the store. It should fix numerous UI bugs and increase the speed.

— VideoLAN (@videolan) December 15, 2014
Another update is coming, likely today, for the VLC beta app for Windows Phone.
The update will increase the speed of the app and fix user interface bugs.
The update will be the third the VLC team had pushed out, the first fixing and audio issue and the last bringing significant UI changes.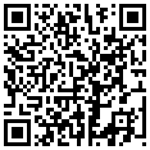 The app is currently in closed beta with around 10,000. If you are lucky enough to be one of the 10,000 you can find the update in the Windows Phone Store here when it goes live.
Update:  the update is now available, and overall the UI does seem a lot faster.
There also appear to be early signs of built-on Last.FM scrobble support, which is of course pretty good.