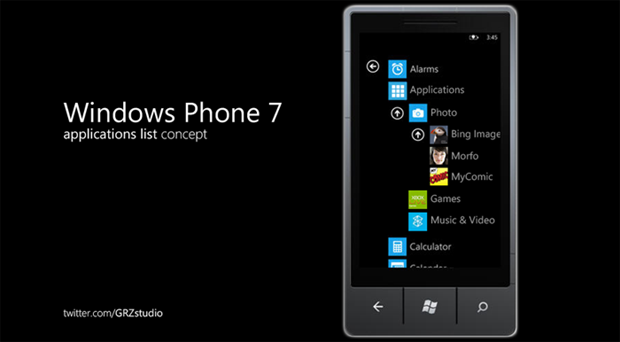 We have already seen Microsoft's new implementation of the Programs menu on Windows Phone 7.5, which basically uses jump lists, but some people are of a more organized bent and would like to categorize their apps, rather than just have a long alphabetical list.
GRZStudios have created this concept design, which would basically be a collapsible list of apps, but this time not organized by the first letter of the app, which is pretty arbitrary after all, but rather by what the app does.
Of course some may say this is exactly what Hubs do, but of course not all categories have hubs, for example there is no financial information hub.
Do our readers think the design ads unnecessary complexity, or does it solve a problem? Let us know below.
Via WMPItalia.com