.  Bing Maps has rolled out a new look today to coincide with the "AJAX V7 Control", eliminating theneed for Silverlight to view enhanced Bird's Eye map views.  Silverlight remains a big part of Bing Maps, powering Map Apps, including StreetSide, which has now been promoted (demoted?) to a Map App, but is more in keeping with the "basic maps in AJAX, map apps in Silverlight" theme.
First, the basics: the new look Bing Maps features a simplified "Left-Rail", making it easier to get quickly to (driving/walking/transit) directions, traffic, businesses, or Map Apps: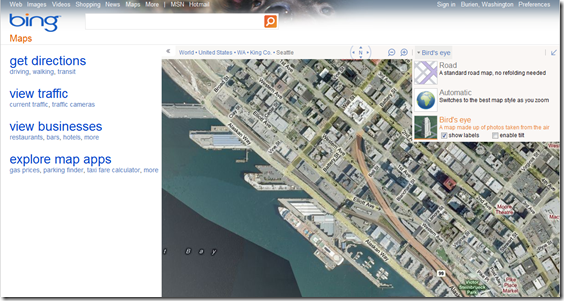 Read more at out partner LiveSide.net here.