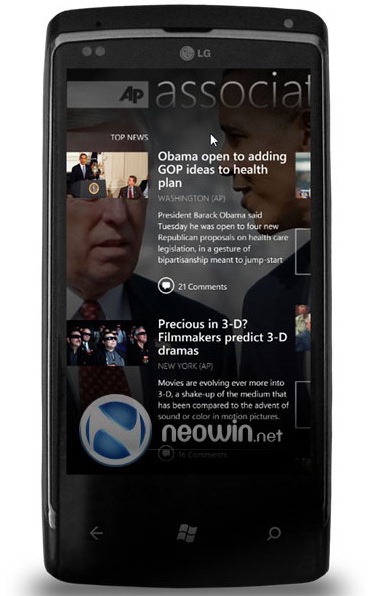 While LG makes good handsets, their design language has never really caught on, unlike HTC, who pretty reliably generate attractive handset after attractive handset.  That could change however, with this pretty nice handset recently leaked at MIX10. 
The  smartphone is said to feature a slide-out keyboard and of course all the other Windows Phone 7 specs ( 1 Ghz processor, 256 MB RAM, 5 megapixel camera and 8GB storage).
Originally leaked at Neowin, the picture has now disappeared from there, which is rather suspicious.
Do our readers like the design?  Let us know below.
Update:  Benjamin from Neowin.com has informed us that the handset is in fact the current LG Panther, photoshopped by Microsoft to look a bit better. Lets hope LG takes the hint and gives the Panther a bit more character before release.
Thanks Benjamin for the update.
Source: allaboutphones.nl va Unwiredview.com