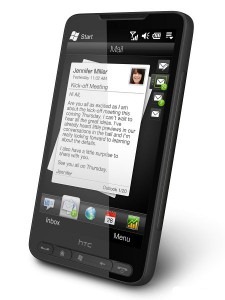 HTC has released another hotfix for the HTC HD2 (why they don't include a client on the device to download them directly I have no idea).
The latest hotfix is likely to affect only the few who still store contacts on their SIM card, which apparently does not display properly on devices with ROMs lower than 1.59.
This software is suitable for the following devices : HTC HD2

Update for HTC HD2 SIM Contacts

This update for HTC HD2 allows for contacts stored on your SIM card to be properly displayed on your phone along with Phone and Exchange Server contacts

Note: This update is only for ROM versions less than or equal to 1.59.XXX.X.
The hotfix can be downloaded here.
PS: It seems HTC has let go their engineer who wrote their more flowery bug descriptions. Do you miss him?  Let us know below.