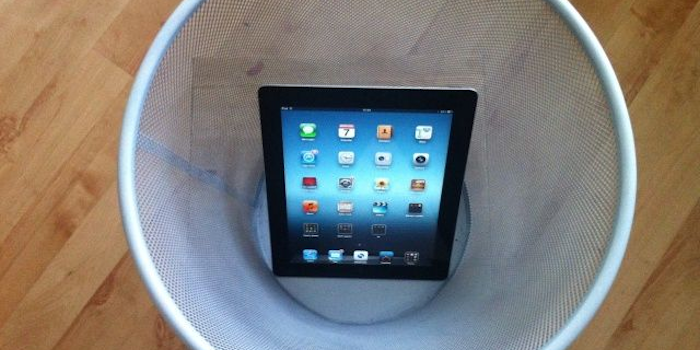 Diginomica.com reports that another enterprise has decided to dump their iOS strategy for Windows Phones and tablets.
In this case it is Nottinghamshire County Council in the UK, who are replacing 100 iPads (part of a pilot project)with up to 2000 Windows tablets and 1000 Windows Phones.
Ivor Nicholson, ICT service director at Nottinghamshire County Council explained the reasons behind the move, noting they were having difficulty meeting the UK Public Services Network security criteria with BYOD and that due to current budget crunch issues (they face a budget shortfall over the next three years of £77 million) they council decided to invest in Windows solutions instead.
The council had been trialling an iPad solution with good results, but are now replacing them with 350 Windows tablets, rising to 2000 by the end of 2015.
They are also replacing their fleet of Blackberrys with 1000 Windows Phones in 2015, though they have not settled on a particular model yet.
It was not just cost which motivated Nottinghamshire.  The Microsoft solutions were also more enterprise and security focussed.
Nicholson notes:
"I've got no doubts that Windows devices are going to be easier to manage from a PSN compliance perspective. In particular, DirectAccess [a remote connectivity feature of Windows 8.1, similar in concept to a virtual private network] is now PSN compliant, which will help a lot. I just feel we'll have more certainty with Microsoft in the security of the device itself, as well as the connectivity when an employee is using the device and transmitting information back to our servers in our data center."
He also appreciated the convergence between Windows Phones, tablets and PCs, saying:
"One of the pushbacks is that they want a seamless, common interface between smartphones, tablets and desktops. So, in terms of supporting mobile working at its fullest, this approach will give them the same look and feel on any device."
The news follows yesterday's report that the Austrian postal service were also switching from Apple to Microsoft solutions. Do our readers think Microsoft's enterprise push is paying off?