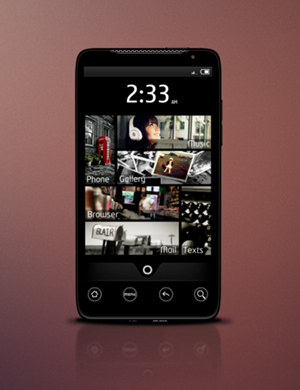 While there is no question that Google and Apple are on their toes about WP7 and what its outcome will be, and now it even seems some users want a piece of the new world. Over at XDA, a member has developed a new guide to get you the design above while still keeping good old Android. The design is taken a bit from both WP7 and even the Kin's and I quite frankly love it. If I was not so lazy I would follow those steps and get this going on this Droid X I have next to me but gush darn it being a Minnesotan, I don't feel like it.
This goes to show that while some might say the design and concept is stupid, a lot of others are trying to simulate the experience on the currently available hardware and software.
If you are an Android users (which I know some of you are) and want to try your luck, go to the thread in follow the steps.