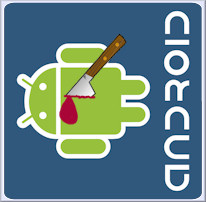 Phonenews has put up an interesting post about Android, which dispelled some misconceptions I had about the OS. I knew the apps were Java based, but did not know developers did not really have the option to add native Linux apps, or have deep access to the OS.
Myth #1 – Android Lets You Run Linux Software.

While Android's operating system is powered by Linux, all applications run on a modified form of Java, called Dalvik.

So, to be clear, you cannot take your favorite Linux apps and just port them to Android.

Myth #2 – Enabling unsigned code lets you run Linux apps.

Like iPhone, applications have to play by Google's rules. Even when you tell an Android phone to run Dalvik applications not approved by Google, there is no option to enable running Linux applications.

Myth #3 – I can just "jailbreak" my G1 to run Linux apps.

Sorry, no such method has been developed to date. While hackers have cooked custom versions of Android to run on select HTC devices… nobody has accomplished that on the G1. Worse, even bypassing any code checks… still wouldn't get past the fact that Android doesn't want to run Linux applications on the screen.

Myth #4 – Google is just waiting to roll out Linux app support in a few months.

Again, sorry, not true. There are no plans on the table at the OHA to open up Android to Linux apps.

Myth #5 – Google wants to open up Android to Linux.

Google has always existed in a world where Linux played second fiddle to the underlying software. Be it Python-powered Google searches, or Java-powered Dalvik, Google has never appreciated Linux as a runtime.
The above is an excerpt. Read the full article, which includes an active comment thread of Android fans disagreeing with this assessment. Given the above however, it does seem to me however that, in some way, Adroid will remain a less powerful platform than Windows Mobile, open source or not.