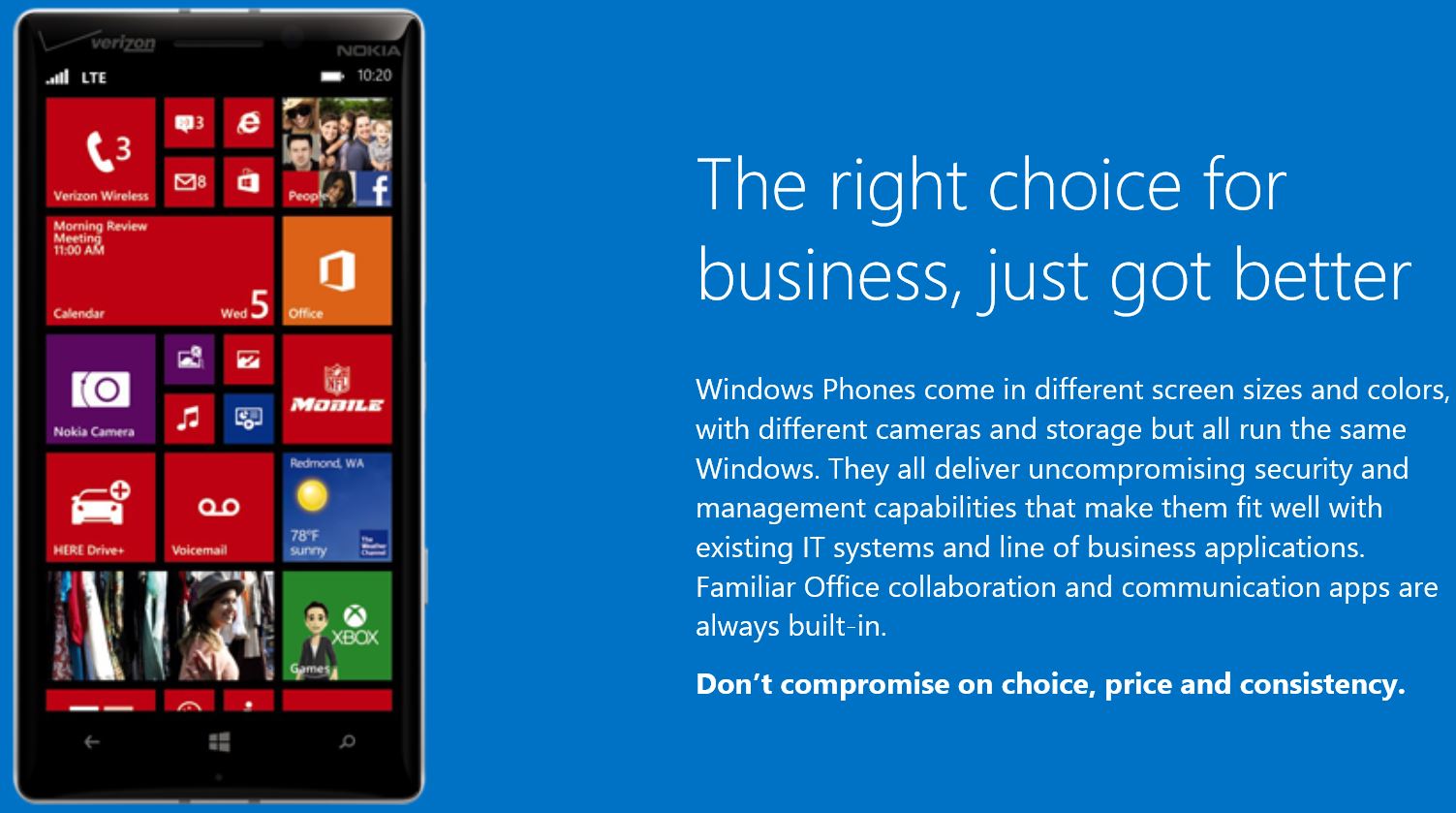 Over the last 12 months Microsoft has made quite a lot of its success in Enterprise, touting for example having more than 20% market share in UK and France in that setting.
Now Telyste analyst, Foad Fadaghi has joined in, noting that IT tends to be more open to multiple operating systems, and that Windows Phone has around 5% market share in Australia, with a large portion of that being made up from enterprise users.
"In terms of improved security and features, Windows 10 is heading in the right direction and that's going to help the case for Windows Phone for businesses," he said.
IDC analyst for mobility, Joseph Hsiao,  also agrees that Microsoft's advantage in Enterprise levels the playing field for Windows Phone. Most organisations already run Windows on their PCs and many will be moving to Windows 10. Having vertical apps which are Universal and can run on both the desktop, tablet and phone could give Windows phones a further boost, he said.
"Windows as a platform is geared towards content creation such as digital media and, more importantly for enterprises, work documents and emails," Hsiao told Lifehacker Australia. "Microsoft has brought out some solid productivity software such as Office which integrates well with Windows Phone. Pairing that with universal apps for Windows 10 devices, Windows Phone in the enterprise makes sense."
Of course both iOS and Android are looking to grow their business in the enterprise segment, and Apple in particular will not be ceding its dominant market share easily. Microsoft has however identified enterprise users as one of the 3 specific niches they will be tackling with their own line of handsets and the move does play directly into Microsoft's strengths.
Do our readers think Windows 10 Mobile can find a safe haven with business users? Let us know below.