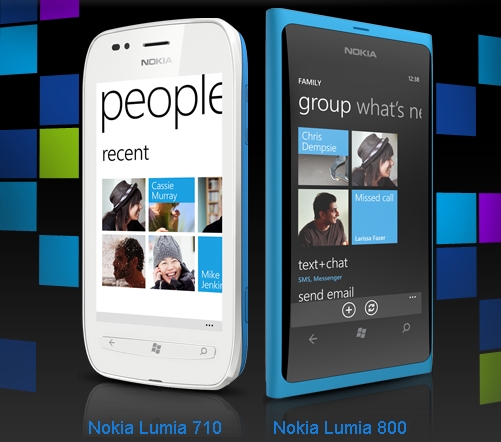 Depending on if you are a glass half full or half empty person, this may be seen as good or bad news.
Analyst Alexander Peterc of Exane BNP Paribassaid has released a note warning investors that only 2.2% of consumers in his survey who intend to buy a smartphone in the next 30 days intend to buy a Nokia Lumia 800.
In response to this he cut his estimate of sales for the quarter to 800,000, down from 2 million earlier.
"With only 2.2 percent of surveyed buyers firmly intending to purchase the Lumia, Nokia's first flagship Windows Phone is … far behind the current blockbusters, Apple's iPhone 4S and Samsung's Galaxy S II," he said.
He based his assessment on a survey of  1,300 consumers in the five markets where the Lumia 800 had gone on sale in the week started December 5, but narrowed the sample to 456 who had declared an intention to purchase a smartphone in the next month.
Due to his lowered forecast he also ut its price target on Nokia shares to 3.30 euros from 3.70 euros and stuck to its "underperform" rating on the stock.
While the news may appear to be bad 800,000 is still a lot higher than the 380,000 predicted by IDC, who only estimated around 500,000 Windows phones will be sold in Q4 2011 in Europe.
Around 1 million Nokia Lumia 800s sold in Q4 2011 would also meet the expectation of many both inside and outside Microsoft and Nokia. Â Nokia employees have previously observed that they know they are not starting from an established position with Windows Phone, and they knew 2 phones were not enough to conquer the market, but that the Nokia Lumia 710 and 800 were just the start of a "Rolling Thunder" campaign.
Would our readers be satisfied with 800,000 Nokia Lumia 800's sold in Europe in Q4 2011? Let us know below.
Read more at Reuters here.