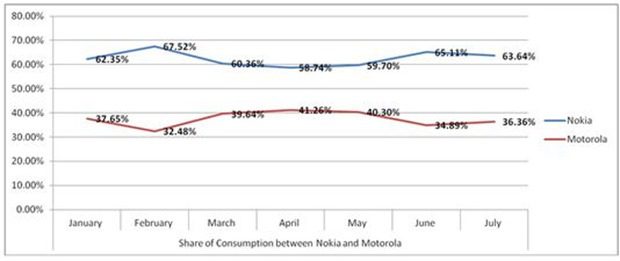 Brand specialist Kontera says Microsoft has purchased a big boost in global brand awareness when it purchased Nokia, and managed a much better deal than Google's 2011 purchase of Motorola for $12.5 billion.
Kontera cross correlates content that consumers view online, analysing roughly 2 billion content items daily, says Ammiel Kamon, Kontera's executive vice president of marketing and activation products.
He found consumers engaged a lot more with Nokia than Motorola.
"In a nutshell, Nokia is a significantly stronger global brand. It has tremendous recognition value, and that brand strength is a spark that can translate into sales and market share, given strong products and distribution channels."
"Having control of the physical device and a direct connection to the consumer can not be underestimated," he says. "Ownership of the device is key to creating a superb consumer experience and it is also key to control of the distribution channels."
He notes that the level of engagement was "a key marketing predictor within the set of brands of which products consumers are most inclined to consider and ultimately buy,"
"Consumers' awareness and consideration for Microsoft's smartphone offerings are much lower than Apple and Google, so this is a game changer for their go to market strategy," Kamon opines. "It will be very interesting to see how the Google-Samsung relationship fares in the next 12 to 18 months."
Of course what Kamon does not appear to know is that Microsoft intends to drop the Nokia brand from their Lumia range, which given his analysis appears to be ill advised.
Via USAToday.com