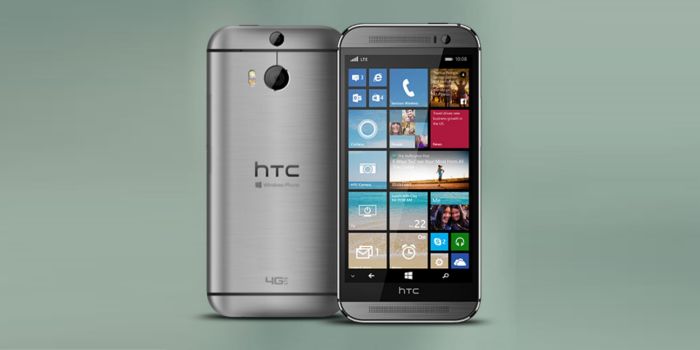 HTC's not having the best of times at present. The Taiwanese company which rose to prominence with Windows Mobile handsets and which then continued to grow briskly with Android handsets, has just announced that they would be laying off 15% of their work force, and is currently valued less than their cash in hand, indicating that the company itself is worth less than nothing.
"HTC has no cards to play," said said Horace Dediu, an analyst at Asymco. "Android offers no differentiation; components are widely available to all hardware makers; it does not have billions to spend to create a brand…I don't see anything that HTC has that someone in China or India can't build on their own."
At the heart of the issue is the intense competition in the Android market, with Samsung at the high end and a host of Chinese start-ups at the low end.
"HTC has faced serious competition in the smartphone space, and its latest M9 smartphone didn't bring any particularly impressive improvements over the M8," said James Moar, an analyst for Juniper Research in an email.
He surprisingly saw HTC's salvation in the same OS (at least by name) as the one which led to their original fame.
"Any decisions about the company as a whole should wait until Windows 10 Mobile comes out," which is expected this fall, Moar noted.
"If HTC can establish itself as the premier alternative to Lumia for Windows smartphones — and it certainly as the design capability to do so — we could see a reversal in fortunes, particularly as Windows OS can function as a differentiator in the market saturated with Android smartphones," Moar added.
Microsoft itself is rumoured to be stepping back from the market to make more space for other OEMs, which may give HTC more opportunities than it had previously. This includes cutting ties with some carriers, such as Verizon, leaving a bigger market for OEMs like HTC.
HTC only has 1.2% market share, indicating Microsoft sells around double the number of Windows Phones as HTC sell Android handsets. If HTC can grab a significant share of the Windows phone market it could make a material difference to HTC's bottom line.
Unfortunately HTCs Windows 10 phones are rumoured to be confined to USA, which could be a mistake, with Ramon Llamas, an analyst at IDC, noting HTC's recovery will depend a lot on how nimble it can be in capitalizing on emerging markets.
HTC's Windows 10 Mobile phones are also expected to be simple rebrandings of their existing (and failed) M9 design, which may limits its potential.
HTC's decline "has a lot to do with the fact that the brand has lost some of its polish, and the offering is becoming incrementally better but nothing that different from the previous model," added Carolina Milanesi, chief of research at Kantar Worldpanel. "HTC would need a different design as well as a lot of marketing investment to be able to compete with the large marketing budgets that Samsung has or the strong presence Apple has."
Do our readers think HTC has what it takes to win over Windows phone buyers? Let us know below.
Source