1)Have you developed Apps for any other platforms before? If Yes What are they?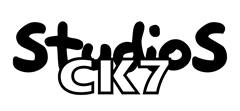 We have developed more non-commercial games before as amateur developers. You can find all our previous projects at http://ck7studios.wordpress.com/. As a summary, we have developed small games for Windows Mobile, J2ME, PC with XNA , PC with Nebula2 engine and Nintendo DS. After developing so many games, we decided to go for our first commercial title.
2)Why did you choose WP7 as a platform of your choice?
First of all, because it's an excellent opportunity to be on the marketplace of a new platform like this one the same day it's released. Also I love the XNA Framework and all the free tools they are releasing, which bring us a development environment which greatly improves our productivity.
To sum up, with our previous experience with XNA and these fantastic tools, we would be able to develop a good game in 4 months and be ready to sell it just when Windows Phone is released. And incredible opportunity that can't be wasted.
3)Which one do you think as the single most feature you liked in WP7?
As you my expect, my favourite feature of WP7 is XBox Live. I think it's an invaluable feature to make WP7 the topmost portable video gaming platform. Also with the fantastic XNA Framework and all the developing tools, I'm sure a lot of companies will target this platform releasing fantastic games for it.
4)Are you satisfied with WP7 Platform development tools?
This is already answered, I'm really satisfied with them. I had worked previously on a company with iPhone developing tools (X-Code) and programming language (Objective-C) and they seem ugly and unproductive to me. I have also worked on games programmed with C++, which is also a pain in the ass (powerful, but a pain =D). So using C#, Visual Studio and XNA Framework is glory compared to other platforms.
Also, we are really satisfied with Microsoft and their headquarters in Spain. They are helping us by providing a WP7 device to test our game in real hardware before it's released. It's fantastic the work they are doing with indie developers like us, so we are really grateful and we expect they have a great success with this new device.
5)What are the Apps you are developing now in WP7?
We are developing My Little Tower Defense, an interactive tower defense for all kinds of publics. Its main features are the touch-based gameplay where every tower must be activated by the player (avoiding the classic build and wait mechanic of these games), its fun cartoon-like graphics that make it really cute, and its integration with social networks like Facebook.
It will be released on October 15 on WP7 marketplace, and a demo will be available on Facebook on September 15 for everyone to test the gameplay. Anyone interested can join us on WordPress, Facebook, Twitter and Youtube, we are offering early access to our current developing version of the game to everyone who joins it!
6)In what way Microsoft can improve their WP7 or What does WP7 lacks from?
The only feature I have missed during the development is that XNA Framework lacks any kind of outside platforms integration, specially as you can't open a web navigator from inside. This made us change to Silverlight as we need our game to integrate with Facebook. It would be really good (but probably it won't happen) if Microsoft develops a Facebook and Twitter API to be able to interact with them from inside a XNA Game.
7)Future Plans of you?
If we have a bit of success with My Little Tower Defense, we will work hard on it offering free updates and content. Also we will port it to different platforms like iPhone, Android and iPad, and maybe to PC and XBox Indie. Of course we will develop new games for Windows Phone 7, but we haven't thought much about it, we are completely focused on MLTD.
Apart from these questions, Other things you want to share with the community?
We need  community  for every little help to raise up our new company, so join us on social networks and spread the word if you like the game! Here are again the links to all our social network sites: WordPress, Facebook, Twitter, Youtube.
Also, we have been working hard today to upload a developing version of the game to Facebook, so here it is: http://apps.facebook.com/mltowerdefense/.
Thanks Adrián Domínguez for sharing with us.