U.S. rail company Amtrak is withdrawing their app from the Windows Store starting today, according to an internal memo posted by the WC.
The letter reads:
Due to low levels of use by customers, Amtrak has decided to shutdown the Windows Phone version of the mobile app. Launched in December 2013, the app was well received by customers but the Windows Phone platform itself has not gained traction and is used by less than 1% of Amtrak customers.

The app will be removed from the Microsoft Marketplace on Saturday, August 13, 2016 and server support disabled on Sunday, August 14, 2016. Customers using Windows Phones who attempt to use the app to check train status, search for available tickets or login to their accounts will receive a message informing them that support has ended and to visit Amtak.com (accessible through the browser on the phone). All functionality available through the app is available through the mobile version of Amtrak.com.

The iPhone and Android versions of the mobile app will of course continue to be supported.
The app featured:
Show your eTicket while onboard, including multi-ride and monthly passes.
Book one-way and roundtrip tickets
Check train status
Search for station information
Save trip information to your phone calendar
Load your eTicket into Passbook™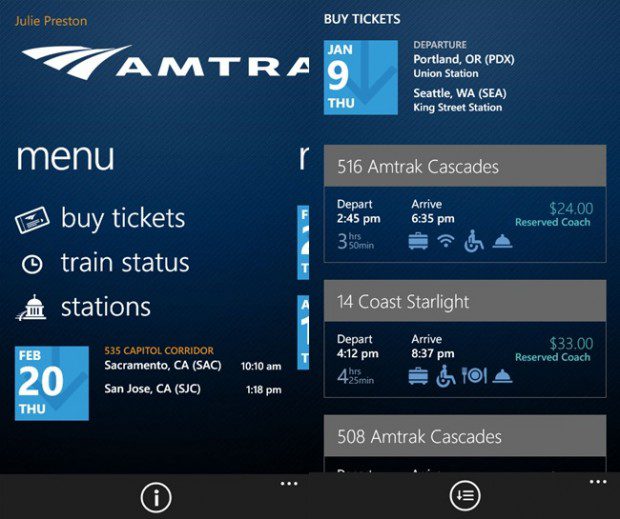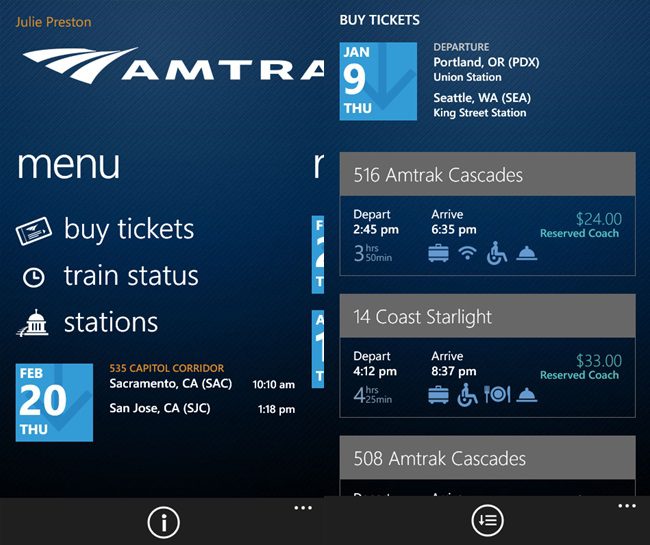 The app joins an efflux of other apps at the same time and does make us wonder if these apps were not developed under contractual arrangement by Microsoft, which has now expired.
Either way, much like MyFitnessPal it is another blow to beleaguered Windows Phone users who are increasingly seeing the previously inaccurate "No Apps" slur become a reality.