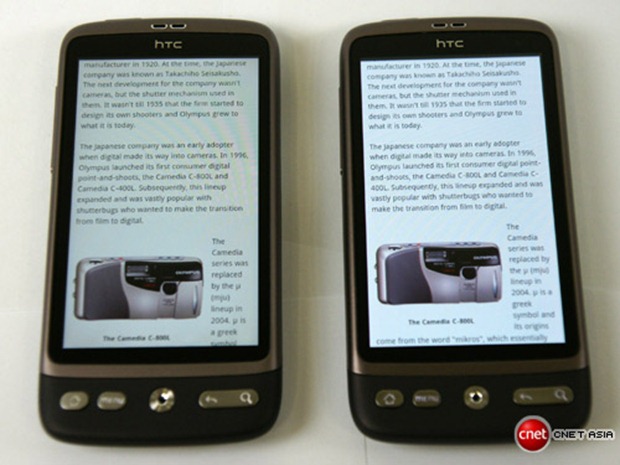 SLCD vs AMOLED
Due to AMOLED screen shortages it appears HTC's first Windows Phone 7 devices will feature Sony's Super LCD screen.  CNET Asia has had the opportunity to compare the two screens on practice on the same device, an HTC Desire, and published some pictures.
They note that colours are more vibrant but less accurate on the AMOLED screen.  They also felt the outdoor performance was better on SLCD screens due to better contrast.
HTC notes that their SLCD move does not mean they have abandoned AMOLED, and that the technology still still show up on current and future devices, presumably based on the supply situation.
See one more picture after the break.
AMOLED (top) vs SLCD (bottom) in sunlight.
See more pictures at CNET Asia here.