CES 2018 has brought some good news for AMD fans as the company has permanently dropped the prices of Ryzen 7, Ryzen 5 and Threadripper in an attempt to step up the competition with Intel Processors. These price cuts were announced back during the Black Friday sale but have been made permanent now. You can head below to see the price cuts of the processors.
Ryzen Threadripper 1900X goes from $549 to $449
Ryzen 7 1800X goes from $499 to $349
Ryzen 7 1700X drops from $399 to $309
Ryzen 5 1600X goes from $249 to $219
Ryzen 5 1600 drops from $219 to $189
Ryzen 5 1500X goes from $189 to $174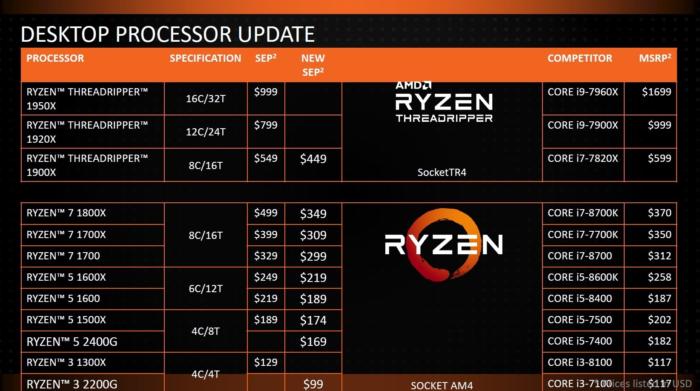 The update comes from AMD as a measure to directly compete with Intel in terms of processors and grab market share. This will be a great news for customers who are looking to buy new processors from AMD this year. Do let us know in the comments if you're planning to grab any of the AMD processors.
Via: PC World