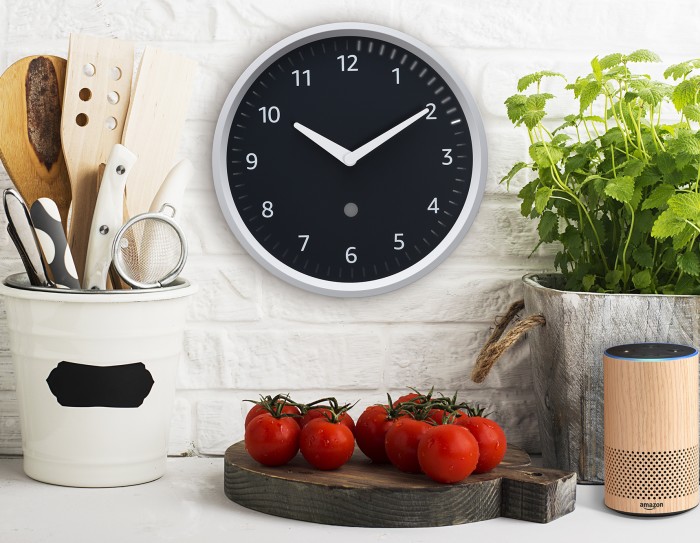 Amazon's Echo Wall Clock is finally shipping in UK.
The battery-powered clock acts as an Echo companion device and comes with Bluetooth to pair to Echo device. Amazon says the clock will help customers keep a tab on reminders, alarms and even the time easily using a series of 60 LEDs on the face of the device.
Customers love timers, alarms, and reminders and Echo Wall Clock makes these features even better. Just like the AmazonBasics Microwave, the Echo Wall Clock uses Bluetooth to connect to a customer's Echo device.

And you never have to worry about Daylight Savings with the Echo Wall Clock.
See PCMag's brief review of the clock below:
The Amazon Echo Clock costs £29.99, and is shipping now.
[amazon_link asins='B07FQDMKFT|B07FNPNNHH' template='ProductGrid' store='mspoweruser-20|wmpowcom-21′ marketplace='US|UK' link_id='55dd0af3-62d5-4a0d-ab8b-5e9c02965b4c']