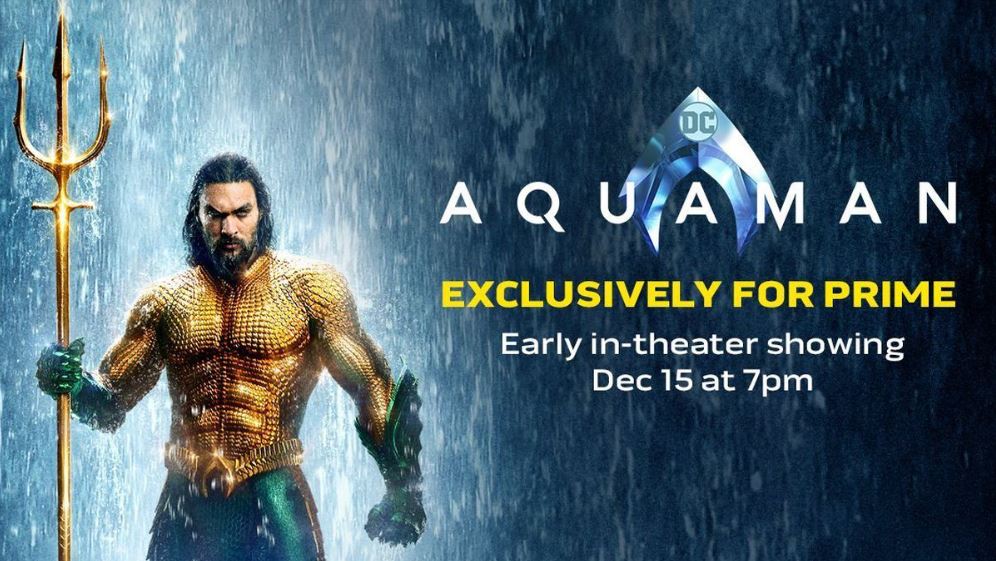 Amazon today announced an exclusive partnership with Warner Bros. Pictures that will allow Prime members in the US to purchase tickets for early showings of Aquaman a week before its nationwide release. This exclusive early showing reserved for Prime members will take place on December 15. Prime Members can purchase up to 10 tickets and enjoy the movie at one of more than 1,000 theaters across the country including AMC, Regal, National Amusement Theaters and ArcLight Cinemas.
"Aquaman is the Super Hero for everyone: he has unique, aquatic superpowers, but he's also a surface dweller just like us—if we were all as cool as Jason Momoa, that is!" said director James Wan. "Bringing this epic origin story and the wondrous underwater world to the screen has been an amazing experience for the whole cast and crew, and I'm so excited for Prime members to be our first audience for Aquaman."
"Prime offers the best of shopping and entertainment and these early showings of Aquaman are yet another pleasant surprise for members, and one that I'm personally also looking forward to," said Cem Sibay, Vice President of Amazon Prime. "We love delivering smiles whether it's through an incredible deal during the holidays or inviting members on a journey to Atlantis with us in this action-packed adventure before anyone else."
Find more details about this offer here.