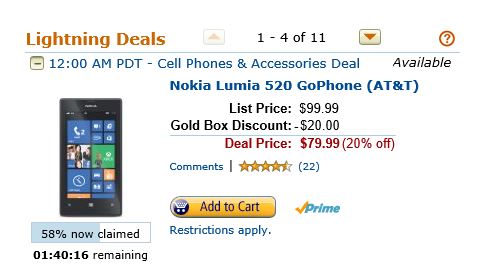 Nokia Lumia 520 is now available for just $80 from Amazon under their lightning deals. The deal will be available only for another hour or so, so make use of it soon. It is a great device for its price. Lumia 520 comes with 4.0-inches LCD display, 5MP camera, dual core processor and running WP8.
The handset is locked to AT&T, so while international shipping is available it is not for all. Make use of the deal before it expires.
Check out the deal here.
via: MNB