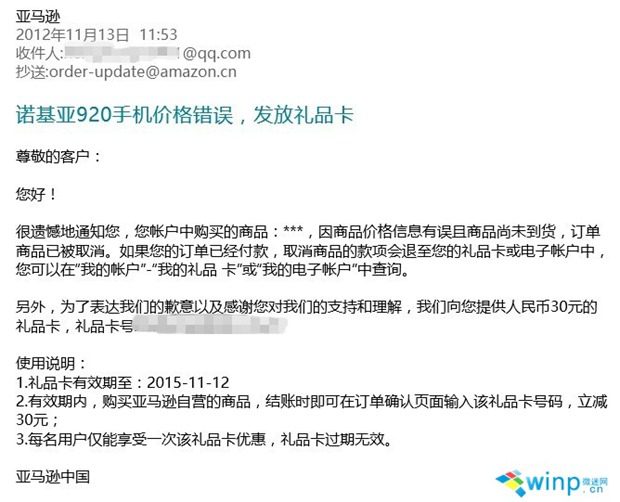 As usual, if the news is too good to be true it probably isn't. We wrote yesterday about Amazon China selling the Nokia Lumia 920T for only 3,599 Yaun, which is $578. That price is of course pretty low, and stock was sold out in 30 min.
Now Amazon has written to those who ordered to notify them that their order has been cancelled, and also to offer them a 30 Yaun gift card in compensation.  The letter reads:
I regret to inform you, in your account to buy goods: ***, commodity price information is incorrect and the merchandise has not yet arrived, order merchandise has been cancelled. If your order payment has been made, the abolition of commodity payments will retreat into your gift card or electronic account, you can query in the "My Account" – "My gift card or electronic account.
It seems eager Chinese Nokia Lumia fans will have to wait a bit longer and probably pay considerably more to play with Nokia's latest greatest Windows Phone 8 handset after all.
Via Winp.cn, thanks hengxiang32401 for the tip.