If you have 4990 Euro to splash out, you can now purchase a Lehmann Aviation LA300, which is an autonomous drone equipped with a Nokia Lumia 1020, which allows the user to capture 41 megapixel photos from up to 15 KM away and up to 100m up, all without hardly lifting a finger.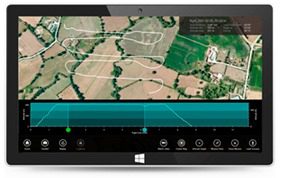 The hand-launched drone is controlled from a Windows 8 tablet, which allows users to plan a pre-set flight plan from their tablet, launch the plane and wait for their pictures or even live video to roll in over the 3G connection.
Of course the 4990 Euro does not include the tablet or phone, but for such a unique toy I am sure that is just a trifle.
To add one of the most expensive smartphone accessories to your handset, read more at LehmannAviation here.