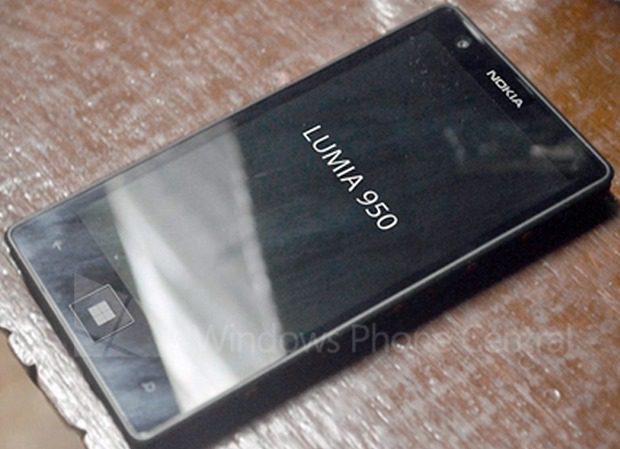 WPCentral have posted the above picture of what they claim to be the Nokia Lumia 950.
The handset is supposed to have a large 1280×768 AMOLED screen,  2GB of RAM and a long battery life.
In addition it will have a Xenon flash and high resolution camera which allows "lossless zoom", oversampling, low-light performance and video stabilization", and internals which will make it "future-proof".
Now you may have noticed we are rather sceptical. The buttons are wrong, the device does not have any particular Nokia styling, the edges of the picture is blurred and April's fools day was yesterday.
Do our readers think, like us, that this is a hoax? Let us know below.