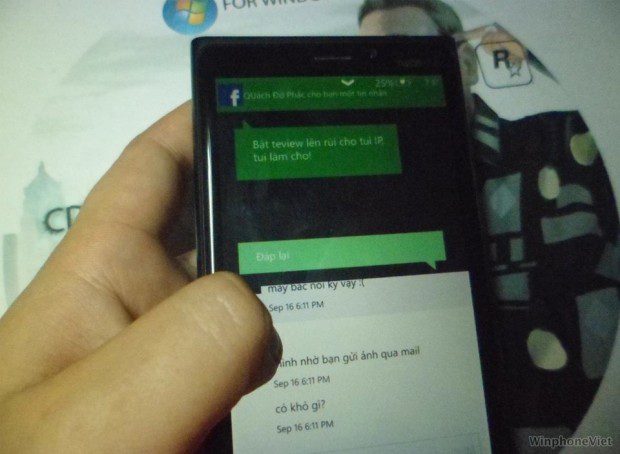 The leaks of the next version of Windows Phone 8.1 has started. First, the codename for Windows Phone 8.1 as 'Blue' is confirmed via screenshots. You will be able to set Kids Corner without any password and there are some info on how the hardware buttons work. Swiping left on Start screen won't go to notification center as we all expect. Read more about it here.
Coming to Lumia BitterSweet Shimmer which will be released along with Windows Phone GDR3, there will be a different notification system as opposed to the current one where you can just swipe away the incoming notification. There are different types of notifications. With actionable notifications such as Facebook comments, when a notification comes, you will be able to swipe to the right to ignore it or swipe it down to make a quick reply without even opening the Facebook app.
Apart from the new notification system, there will be little features such as battery percentage indicator, screen rotation lock and more.
Find one more screenshot after the break.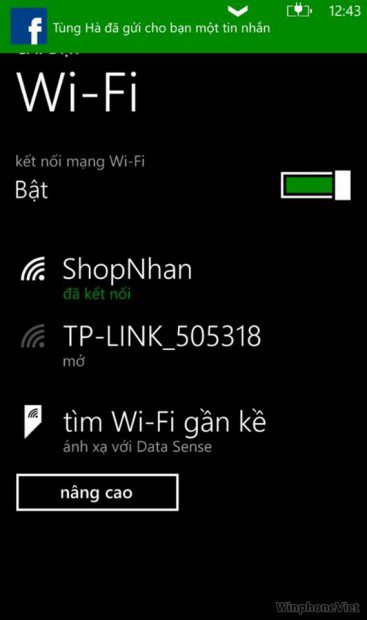 Source: WindowsPhoneviet(1)
, (2)