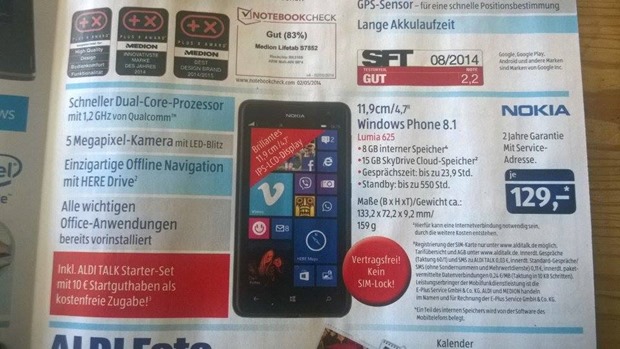 WPArea.de reports that ALDI South is selling the Nokia Lumia 625 for only 129 Euro ($164.50).
While the handset is from an older generation, it has several features over the Nokia Lumia 630, including having a proximity sensor, light sensor, digital compass, LTE, Flash and front-facing camera and even better battery life, making it a pretty good deal.
Of course you would miss out on Sensorcore and Miracast support, but unless these are major selling points to you the 625 seems to be the better device.
The deal can be found in store at ALDI stores in Germany.