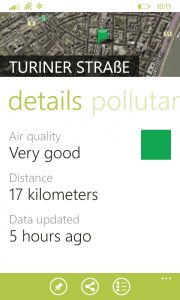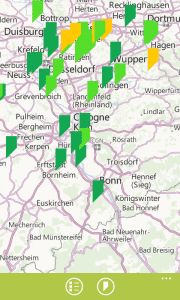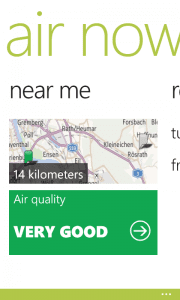 While there are still some apps missing on Windows Phone, there are also some apps iOS and Android do not have which are very nice to have. One of them is the Here Maps powered app Air Now.
Air Now is a simple but nice looking application which tells you the air pollution around you.
You can either check the map to find out how good the air is in several places, or search a city in a certain country. Also you can check the pollution at the nearest station around your actual position.
Like already said the app is held very simple, but the performance is great and it again is one of those apps, which make the Windows Phone design language shine, not only but also because it has Live Tile support. There are not many functions, but what else is such an app meant to do other than giving you the information you need?
The free app can be found in the Windows Phone store here.