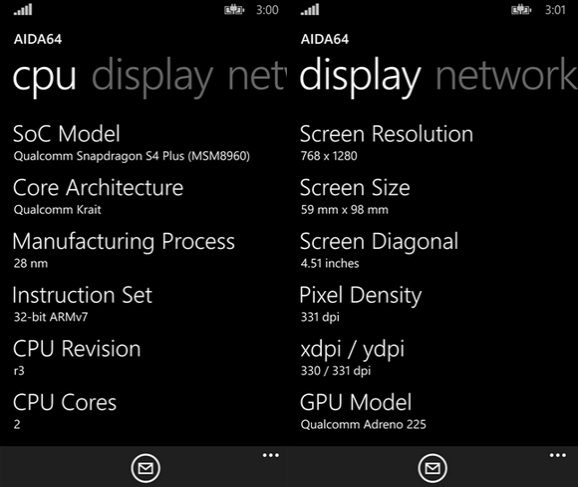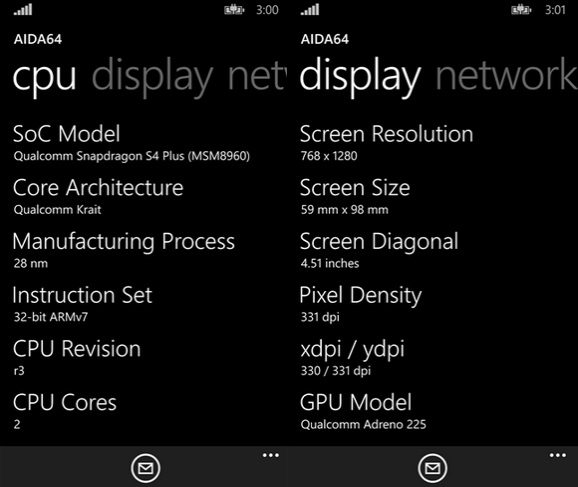 AIDA64, a popular PC diagnostic utility that provides detailed information about the hardware and software of individual or networked computers. AIDA64 has now released their hardware and software information utility app for Windows Phone 8.1 and Windows 10 Mobile devices. You can find detailed info on your hardware using this info.
AIDA64 for Windows Phone is capable of showing various diagnostic information for phones and tablets, including:
– CPU detection
– Screen dimensions, pixel density and camera information
– Battery level monitoring
– WiFi and cellular network information
– Windows OS properties
– SoC and device model identification
– Memory size and storage utilization
– Direct3D GPU details
– Sensor polling
Download it here from Windows Phone Store for free.