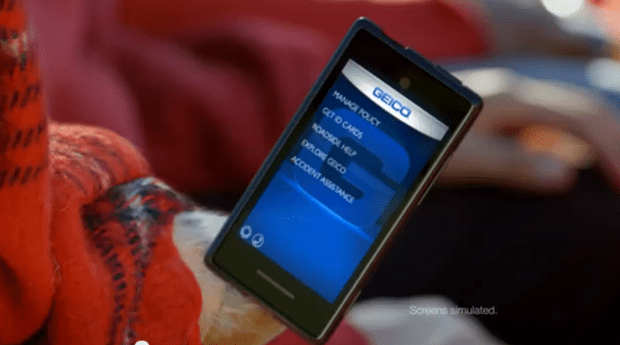 We posted 2 weeks ago about the oddity of GEICO having no Windows Phone app, but featuring a phone running the OS in one of their ads.
It turns out the company did have an app, but has unpublished it from the Windows Phone Store probably some time in April 2013, with the app also no longer functioning.
It seems drawing attention to the inconsistency did have some results, though not the expected one.  Instead of restoring the app to the Windows Phone Store GEICO has instead edited the ad to remove the iconic Windows Phone navigation keys.
GEICO does in fact have a Windows 8 app, and we hope that the company is just waiting to make a grand comeback to the phone store soon.
See the edited video after the break.
Thanks Marcus for the tip.