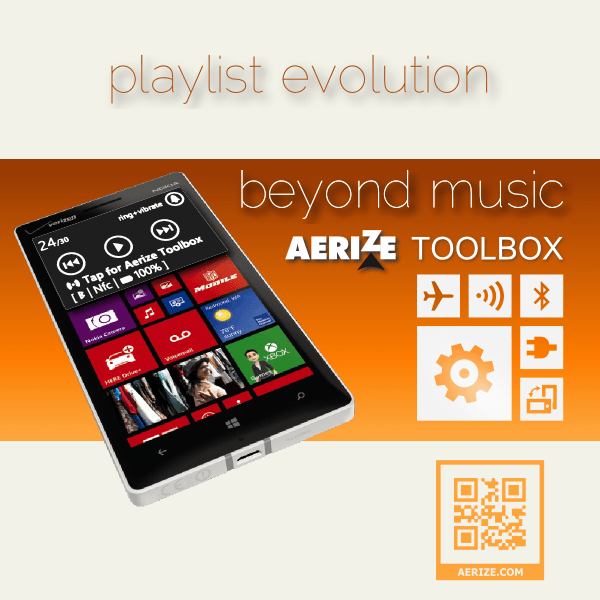 Aerize Toolbox, the unique shortcut manager app that introduced app playlists for easy access to common tasks is now native for Windows Phone 8, with some interesting and useful new features.
The native Windows Phone 8 version builds upon all Windows Phone 7 functionality. Status tiles on the Start screen for Airplane Mode, Bluetooth and Wifi now have a subtle but effective dimming of the background when off, making its very easy to see the current state of Bluetooth while remaining unobtrusive.
With Aerize Toolbox, the Battery Status is amazingly easy to read from any application, the start screen, or even the lock screen. Press a volume button, and the playlist will include the current battery level. It may just become your battery update check of choice.
The Windows Phone 8 edition enables additional system tools that you would expect, including Auto Rotation lock and access to the Battery Saver. Its available for $2.99 at the the Windows Phone Store.