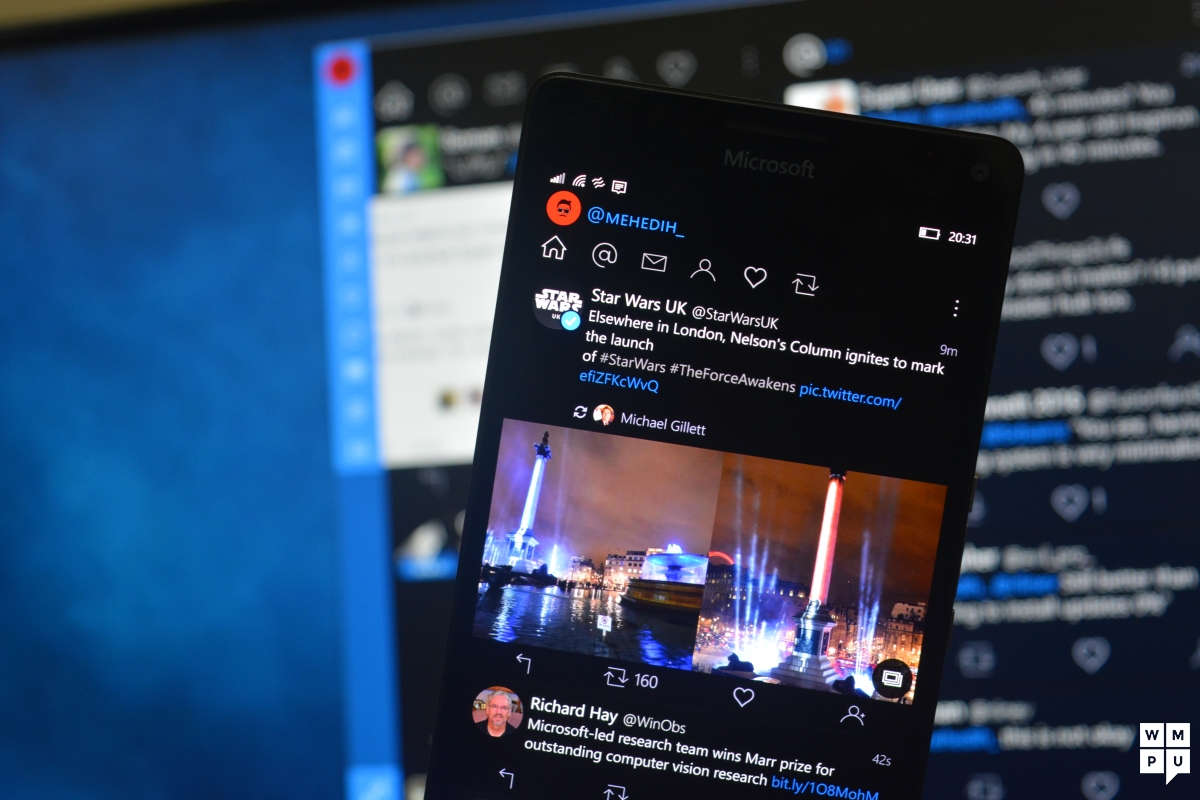 Aeries for Twitter today picked up a major update. Alongside a bunch of new features and improvements, the latest update also introduces a few bug fixes. With the latest update, there are some new live tile choices: you can now choose between recent tweets or images (and more) to be displayed on the app's live tile. Additionally, the update also introduces the ability to filter tweets mentioning a user which is a very useful feature. The update also brings inline reply for notifications, support for Spotify preview, support for large and medium sized tiles, and much more. Here is the full changelog for the latest update (version 2.0.4):
New live tile choices! Choose between recent tweets, images etc to be displayed.
Added the ability to filter any tweets mentioning a user.
Much improved frequency for syncing between apps (should update within a couple minutes).
Mention notifications now have inline reply.
Support for Spotify rich media (previews playable in app when available.)
Support for Large and medium sized tiles.
Ctrl + Enter to send a DM.
New scrollbar for Accounts side menu when using mouse.
Live tiles now cycle through 5 tweets instead single most recent.
Performance improvements when typing in compose page.
Scrolling performance improvements for when save read position is enabled.
Much improved resume performance + memory consumption.
UI tweaks all over the place.
Lists in sections now save read position.
Added Catalan translation.
Fixed an issue which would cause a tweet to be selected when viewing an image.
Fixed a potential crash when relaying out sections.
Fixed issue with sections showing twice in settings.
Fixed an activation issue when Likes is the first timeline in a section on second load.
Improvements to the stability of loading timelines with poor connections.
Fixed some issues with unread count indicators updating unexpectedly
Improved data usage on first launch.
Fixed an issue with quoted tweets not showing up in retweets.
Translations updated.
As you can see, the latest update adds a tonne of new features and improvements to Aeries. It's also worth noting that the upcoming update for the app will also introduce some big new features, which is quite exciting. For those who don't know, Aeries is available on the Windows Store for $2.99 and you can grab it from the link below: