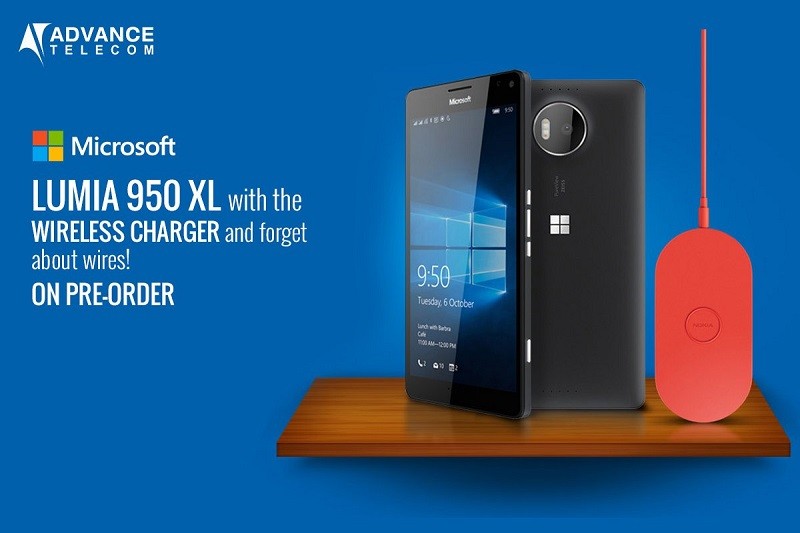 Pre-order have opened for the Lumia 950 and Lumia 950 XL at Pakistani carrier Advanced Telecom.
The carrier is keeping quiet on exactly how much these high end handsets will cost, but is sweetening the deal by throwing in a free Qi wireless charger with both handset.
The devices on offer are dual-SIM, which is of course convenient, but does have the side effect of limiting the maximum speed on LTE the handsets can achieve.
Register your interest for the Lumia 950 here and the Lumia 950 XL here.